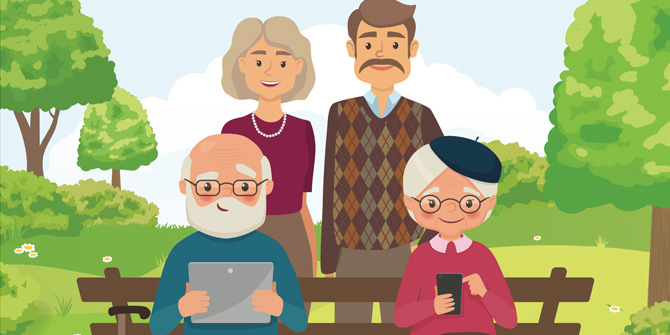 Older adults are highly at risk for fraud. Why? For starters, they are often affected by age-related health issues like dementia and generally are considered very trusting. In addition, seniors tend to be more financially stable than younger generations, making them desireable targets.
According to True Link's Elder Financial Abuse 2015 report, seniors lose about $36.5 billion to scams annually in the United States. That's about $17 billion in exploitation scams (e.g. fake businesses or charities, or individual requests); $12.8 billion in fraud (e.g. identity theft); and $6.7 billion in trust abuse (e.g. theft by someone close to them).
If you're worried about how to protect your older loved ones, here's how you can help.
Setting the stage for fraud
A common scam goes like this: One day an older loved one opens an email. The request is from someone posing as a grandchild, stranded, and in need of cash right away. The message hints at just enough details to possibly be real. Except, it's not. 
Scams like these play on the emotions (and possible fading memory) of seniors, leading your loved one to send money to a stranger or invest their savings in a "sure thing." 
Common scams involve:
Computer repair
Counterfeit prescriptions
Funeral/Cemetery
Home repair
Sweepstakes/Lottery
Medicare/Medicaid/Social Security
Online relationships
Taxes
Reduce the risk of identity theft
Tax fraud is ranked among the most common phone scams against seniors. You can help reduce the risk of their identity being stolen. Help them apply for a free Identity Protection PIN (IP PIN) from the IRS. The IP PIN is a personalized six-digit number designed to help prevent the misuse of their Social Security number on fraudulent federal income tax returns.
Another way to reduce the chances of your parent falling for a scam, like a sweepstakes offer, is to limit the amount of junk mail they receive. Add your parents' names to the Direct Marketing Association's online opt-out list. It also doesn't hurt to add their phone number to the National Do Not Call Registry to prevent telemarketers from contacting them and potentially luring them into handing over savings.
Encourage your loved ones to save, at least temporarily, all receipts together in one folder. Spend a few minutes together going over charges to their statements each month. Report unauthorized transactions immediately. Once all receipts have been reconciled against their statements, they can shred all unneeded documents to further reduce the risk of a stolen identity. Take advantage of LGFCU's free shred events which typically run from spring through fall. These events make it easier to safely destroy personal documents.
Also encourage elders to ignore unsolicited requests for money and keep their personal information (e.g. Social Security numbers, checking and savings account numbers, passwords, etc.) private. LGFCU, other reputable financial institutions, and government offices, will not ask for personal details by phone or email. 
Monitor and protect financial accounts
Plan ahead with your parents to protect their assets. Start by becoming a joint accountholder. This way you can periodically log in to Member Connect to check for unusual transactions. Be sure to introduce your loved one to their local branch staff. An employee famililar with their patterns may be able to spot suspicious activity faster.
Make sure your loved one's estate is in order. Make an appointment at your local branch to get help with creating a will, a Healthcare Power of Attorney and a Legal Power of Attorney. Becoming the legal go-to person means you have the right to step in, should your loved one be unable to handle his or her affairs.
Stay on top of the latest scams
Older adults lose billions every year to scams. One of the easiest steps you can take to help minimize the chances of fraud is to spend time with them. While you're visiting, identify and explain how to avoid common scams whether in-person or online. They should turn away unexpected visitors and not share personal details by phone.
When it comes to unfamiliar emails, look for telltale signs like many misspelled words, generic greetings in the subject line, or oddly phrased sentences.
Protect the older adults in your life. If you or someone you know is worried about having become the target of a scam, contact the N.C. Attorney General's Consumer Protection Division at 877.5.NO.SCAM.
The advice provided is for informational purposes only.