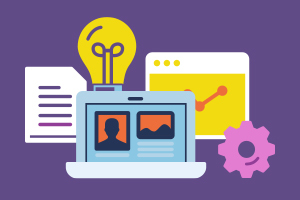 Join LGFCU on January 28 in recognizing Data Privacy Day, an international effort to promote awareness about the importance of online data privacy and protection of personal information.
This year's theme, "Own your privacy," encourages you to learn more about protecting the valuable data about you found online. Your personal information is like money: Value it. Protect it.
"We encourage you to consider how your personal information is being used, collected or shared in our digital world," said Terry Phelps, LGFCU Senior Vice President, Managed Information Systems. "Use Data Privacy Day as a starting point to update your privacy settings. Decide how and if you want your personal information collected, stored and shared. It's important to protect your personal data every day."
Keep your privacy settings on devices current
Since technology continues to rapidly change, staying current on how to protect your privacy is important. Data about you can be used in a variety of ways, sometimes in ways you wouldn't expect or even approve.
When you use your connected devices, like wearables, speakers, cameras, TVs, cars, toys and appliances, you could be continuously generating information about yourself, your family or anyone who may be near your devices. If your privacy settings aren't at a level you're comfortable with, this wealth of data can be stolen by thieves or used in negative ways. That's why it's important to understand the value of your personal information and how to protect it whenever possible.
LGFCU is a Data Privacy Day supporter, joining a global effort to promote greater privacy awareness and education. Join the conversation and get tips about data privacy using #PrivacyAware on Facebook and Twitter.