Car, truck or motorcycle...whatever gets you from point A to point B, we've got a policy to keep you protected with TruStage Insurance. And, whether you rent or own, TruStage offers protection for your home, too.
Combining could save you a bundle
Best of all, TruStage makes switching easy, and when you bundle your auto and home insurance, you may have the opportunity to save even more. As a Credit Union member you may even qualify for other TruStage Insurance discounts!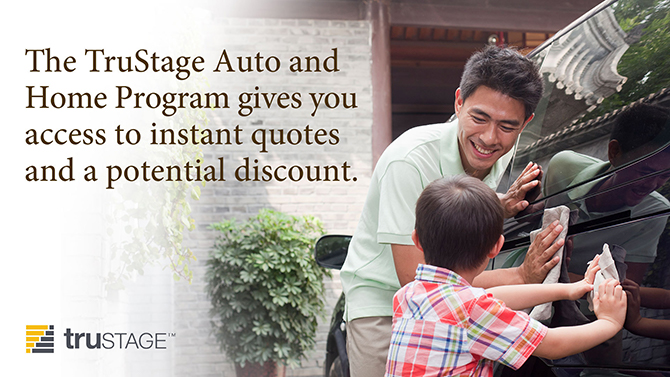 TruStage – preferred by credit unions
TruStage is part of a heritage that spans more than eight decades of faithful service to America's credit union members. Trusted by more than 19 million people, TruStage is dedicated to helping you get the most value out of your financial services - most notably, the preparedness and peace of mind that comes from having reputable insurance.
Next Steps
Choose how you want to request an insurance quote.
TruStage® Insurance products and programs are made available through TruStage lnsurance Agency LLC. TruStage® Auto and Home Insurance program is offered by TruStage Insurance Agency LLC and issued by leading insurance companies. The insurance offered is not a deposit, and is not federally insured, sold or guaranteed by your Credit Union. TruStage products are not available through the branch network. For information on other insurance products available to you, contact your local branch.