There's a way to know what your money is doing even when you're not looking — sign up for alerts. If a balance gets too low, or a withdrawal is made, or even if you're about to overdraw funds, LGFCU can send a notification, giving you time to take action and even avoid fees.
Alerts are sent via secure email through Member Connect or by text message to your registered mobile phone. Message and data rates may apply.
Security Alerts
The Credit Union continuously monitors for questionable transactions. By registering for our near real-time Security Alerts, the Credit Union can notify you by text message on your mobile phone of any high-risk transaction. Our security alerts are designed to better protect you against current and potential online threats.
Account Alerts
Enrolling in account alerts allows you to choose one or more alert types for each of your eligible deposit accounts:
Receive an alert on your mobile phone to make a deposit or transfer funds to your checking account before 5:30 p.m. EST the same day, or the next business day if you receive an alert on the weekend or on a Credit Union holiday. Taking action right away can help prevent an item(s) from being returned due to non-sufficient funds (NSF).
Select a low balance and deposit threshold to help monitor your spending.
Monitor your debits and withdrawals when your pre-set threshold amount is reached.
Know when your new E-statement is available.
Get notified when a non-sufficient funds (NSF) or overdraft deposit posts to your account.
Get notified by mobile phone in near real-time when your debit card gets declined.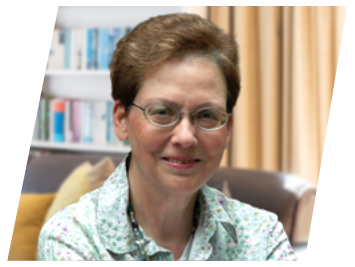 Irregular Card Activity Alerts
The Credit Union continuously monitors for irregular activity occurring on your LGFCU Visa®Debit and Credit cards. If irregular card activity is detected, you may receive an Irregular Card Activity Alert through text message asking you to verify the transaction. LGFCU does not charge for our text alert service, but text messaging fees may apply depending on your wireless provider. 
How the service works
No enrollment or registration is required; however, for us to send you these alerts, you must agree to the terms of our Online Services Agreement and maintain your current mobile device number with us.
If irregular activity is detected on your card, you may receive an alert on your mobile device asking you to verify the transaction.
You will receive these alerts from short code 23618 for your debit card and short code 72799 for your Visa Credit Card. Message frequency varies because these alerts are only sent when there is suspicion of fraud.
Responding is simple. When an irregular activity alert is received, you reply to the text on your mobile device with either 'YES' or 'NO.' Based on your response, additional instructions will follow.
If you choose not to participate in this service, you may also reply 'STOP' to be removed from Irregular Card Activity Alerts in the future. If you choose not to participate or are unable to receive text messages for any reason, Fraud Prevention will continue to call when suspicious activity has been identified.  
The Credit Union will not ask for your personal information or account security credentials such as your Username/Password, PIN, or one-time passcode information.
Another Chance Alerts
Another Chance Alerts help fix those small mistakes that might easily creep into busy lives. Get notified when a check is written because you think there are funds available. We've created these alerts specifically to help our members turn a potential negative back into a positive — just in the nick of time.
When you sign up, we automatically notify you if your checking account dips into the red. These notifications give you the opportunity to deposit funds to cover the overdrawn amount. If the deposit is made in time to receive credit the same day (generally by 5:30 p.m. EST), — or on the next business day if your alert is sent on a weekend or on a Credit Union holiday — your potential issue quickly becomes a non-issue.
To register for Another Chance Alert, you must be enrolled in Overdraft Transfer Service.
You can deposit or transfer funds to your checking account by:
Depositing cash or checks at any branch location before 5:30 p.m. EST 
Depositing cash at any CashPoints® ATM before 5:30 p.m. EST
Transferring funds from another Credit Union account either online, by phone or in-person before 5:30 p.m. EST.
Note that checks deposited to your account through an ATM or our mobile app are not eligible to cover Another Chance items. If your deposit or transfer of cash or other funds occurs later than 5:30 p.m. EST, your item will be returned, and you will incur an NSF fee.
Your Another Chance Alert helps you avoid a non-sufficient funds (NSF) charge to your LGFCU account, and can also help avoid charges from other institutions.
Irregular Card Activity Alerts are sent Free-to-End-User, meaning you will not incur charges from your service provider. Participation is limited to specific providers, including, but not limited to, AT&T, Boost Mobile, Sprint/T-Mobile and Verizon. Depending on your wireless service provider, you may sometimes experience delays in receiving alerts. Text messaging fees may also apply, depending on your wireless plan. LGFCU does not charge for our text alert service.
Alerts sent may not be delivered if your phone is not in range of a transmission site, or if sufficient network capacity is not available at a particular time. Even within a coverage area, factors beyond the control of the Credit Union and/or your wireless carrier may interfere with message delivery, including your mobile device equipment, terrain, proximity to buildings, foliage and weather. While we will make efforts to initiate all alerts in a timely manner, we cannot control all external factors necessary for you to receive the alerts and as such you should not rely only on the alerts to maintain awareness of the status of your accounts. The Credit Union cannot assume liability for any negative consequences related to you not receiving alerts, including Another Chance Alerts. By enrolling in alerts you acknowledge that neither the Credit Union and nor your wireless carrier guarantee that alerts will be delivered.
Security Note: The Credit Union will never request specific account information (such as account numbers or passwords) via text or email. We will also never send scam notifications requesting you to confirm information. If you should receive such a request, please contact us immediately.
Next Steps
Register for alerts to stay informed and on top of your budget so managing your money becomes smarter and easier than ever before.