The Share Account is a savings account, and so much more.
At LGFCU and at most credit unions, we call a savings account a Share Account. Why?
You're an owner
Every Credit Union member is part owner. You get a say in how we work and grow. This Share Account represents that ownership and is where your relationship with LGFCU begins.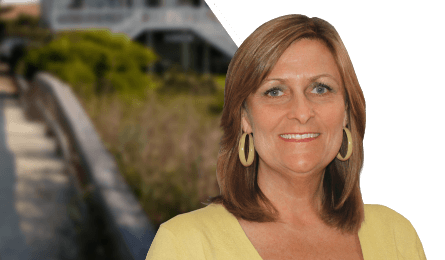 We've used LGFCU for car loans, mortgages, checking, savings accounts and many other needs over the last 26 years."
Bonita H. | Manteo
Get started
You can open a Share Account with a minimum deposit of $25, which is required to maintain membership. There is a $1 service fee if your balance drops below $25. Your Share Account is insured by the National Credit Union Administration (NCUA) and can be accessed using any CashPoints® ATM. You may choose to have an individual account, a joint account with another LGFCU member, or a payable on death account that will only release funds to a designated beneficiary. When opening your account, you have the option to receive an LGFCU Visa® Debit Card or ATM/Member Access Card. Discover other types of account ownership for special circumstances.
Checks and Automated Clearing House (ACH) debits, including BillPay transactions, are not available for use with Share Accounts.
Overdraft transfer service
Your Share Account can be used for overdraft transfers to your LGFCU Checking Account or as collateral on money market, open-end personal loan, home equity loan, or credit card in the event funds are not available to pay an item. 
To enroll in Overdraft Transfer Service, log into Member Connect, call us at 888.732.8562, or visit a local branch. Funds will be transferred to the Checking Account in $50 increments from share and deposit accounts, Visa credit cards and open-end Signature Loans. Overdraft transfers from home equity accounts are made in increments of $500. Overdraft transfers occur in whole dollar amounts. Each overdraft transfer is subject to a service fee in the amount of $0.50.
Daily compounded dividends
We offer a competitive dividend rate. The dividends compound daily and are paid monthly so your money is always working for you. The dividend rate and annual percentage yield (APY) are set by the Board of Directors and is subject to change daily. A $25 minimum balance is required to earn dividends and for dividends to compound daily.
Glossary
Dividend: Money you earn on your account at a rate determined by our Board of Directors, referred to at some financial institutions as interest.
Compounded Dividend: When your dividend is added to your balance so that the dividends themselves earn dividends.
Next Steps
Choose a way to request your Share Account.