You and your family can be members for life. Let's get started!
If you are a North Carolina local government employee or volunteer, you can join LGFCU by opening a Share Account. It's a dividend-earning savings account that's the foundation of every membership, and represents your ownership in the Credit Union.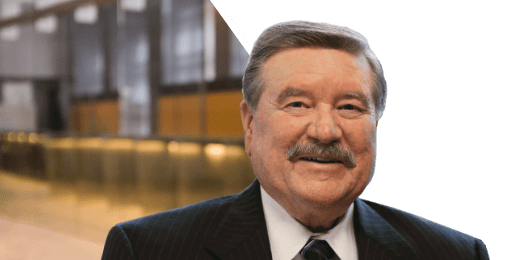 From young folks to new employees, it's amazing how many people can join LGFCU. And then their children, spouses and family can also join the Credit Union."
Reginald J. | Durham
Who can join LGFCU?
We are the only statewide credit union exclusively serving North Carolina's local government employees and volunteers, elected and appointed officials, and their families. If you are an employee or volunteer with any of the following, you qualify for membership:
North Carolina municipalities, including cities, towns and villages
North Carolina county governments
Emergency management services, including fire, rescue, law enforcement and volunteer fire departments
Authorities (housing, airport, water, sewer)
Districts (sanitation, soil, water conservation)
Commissions (planning, economic development)
ABC Boards
Libraries
Parks and recreation departments
Councils of Government
Local government associations
Certain hospitals
Membership is also extended to:
Elected and appointed government officials
Retirees from North Carolina local government
Contract employees in local government units 
Immediate family members of an LGFCU member, including spouse, children, grandchildren, mother, father, sister, brother or grandparents (membership is also extended to step relationships of listed family members)
Foster parents
Spouses of deceased persons who were eligible for membership
Persons living in the same residence and maintaining a single household unit with an LGFCU member
Member Identification Notice
Procedures for opening a new account
To help the government fight the funding of terrorism and money laundering activities, federal law requires all financial institutions to obtain, verify and record information that identifies each person who opens an account.
What this means for you
When you open an account, we will ask for your name, address, date of birth and other information that will allow us to identify you. We may also ask to see your driver's license or other identifying documents. 
Get started
To open a Share Account, fill out the application and bring the following with you to your nearest branch:
Current driver's license or photo ID.
Proof of qualifying status, which may include a signed form from your HR department or your volunteer manager, or a pay stub from your employer.
Minimum deposit of $25.
If you are joining as a family or household member of a current LGFCU member, please also bring their account number or proof of their LGFCU membership.
Once you're a member of LGFCU, you are always a member, regardless of retirement or subsequent employment. Simply maintain the minimum balance of $25 in your Share Account and continue to enjoy the benefits of being a member-owner.
I'm joining LGFCU. Why do I go to an SECU branch?
While LGFCU and SECU are two separate credit unions, we've partnered so that our members can enjoy the full services of SECU's branches and the convenience of its ATM network.
Next Steps
Choose how to join LGFCU: