Easy-to-understand financing
All of our New Vehicle Loans have fixed-rate financing for prior, current or upcoming year models with mileage of 10,000 miles or less.
For loan terms up to 96 months, we'll finance 100% of the Manufacturer's Suggested Retail Price (MSRP), plus an additional 10% to cover other purchase-related expenses such as tax, tags and extended warranties. For example, for a $25,000 new vehicle loan, your monthly payment will be $454.79 for 60 months at 3.50% Annual Percentage Rate, or APR. You can use this calculator to determine your payment options.
Cash-out is not permitted on purchase transactions and cash-out refinance transactions are limited to a maximum Loan to Value of 100%.
The basics of our auto loan
Your vehicle title is held as collateral until the loan is repaid. There is no penalty for early loan payoff. You must have continuous collision and comprehensive insurance protection with a maximum deductible of $1,000 during the life of the loan.
Vehicles with branded (flooded, salvaged or reconstructed) titles or motorcycles, boats and RVs are not acceptable collateral. You must be a resident of North Carolina, South Carolina, Georgia, Tennessee or Virginia to apply for this loan, and age 18 or over. Product availability and current rates may be changed at any time at the discretion of the Board of Directors.
Get pre-approved for a loan
Start your vehicle financing process with Auto Power. Once your New Car Loan is approved you'll get a pre-approved check up to a specific dollar amount to purchase a new car. While you're out shopping, you can make a deal for the best price, skip the costly dealer financing and enjoy LGFCU's great loan rates and terms.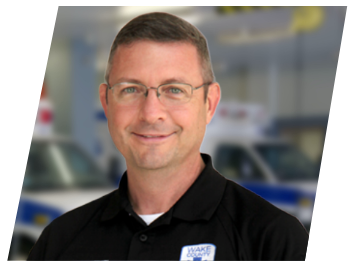 Research and buy your car – we'll even negotiate price
Once you're approved for the auto loan, we can help you find the right car, too! Log in to Member Connect to access the Credit Union's Car Buying Service. Start by gathering the information you need to make an informed selection. Once you choose the car you want, we'll negotiate the price and arrange a place and time of your choosing for vehicle delivery.
Protect your new car
Don't forget to protect your auto investment from the start. Consider GAP Coverage to protect your car in case of a total loss accident, natural disaster or theft for a one-time, flat fee. GAP may not cover the full difference between your insurance payment and your outstanding loan amount. And get a free quote for auto insurance, too.
Next Steps
Choose a way to request your New Vehicle Loan.
Car Buying Service is subject to New Car Loan approval. Lending is limited to borrowers residing in NC, SC, GA, TN and VA. Delivery is complimentary within NC. An additional charge may apply to deliveries outside the state; delivery is only available for states sharing a border with NC. LGFCU's Car Buying Service is a partnership with AAA of the Carolinas.