As a member of LGFCU you're eligible for a no-cost $1,000 Accidental Death and Dismemberment (AD&D) Insurance policy.
Accidents happen; accident insurance covers you
If a serious injury or death occurs as a result of an accident, AD&D Insurance can be an affordable way to supplement your life insurance or medical coverage. That's why we've partnered with TruStage Insurance to offer members a complimentary AD&D policy.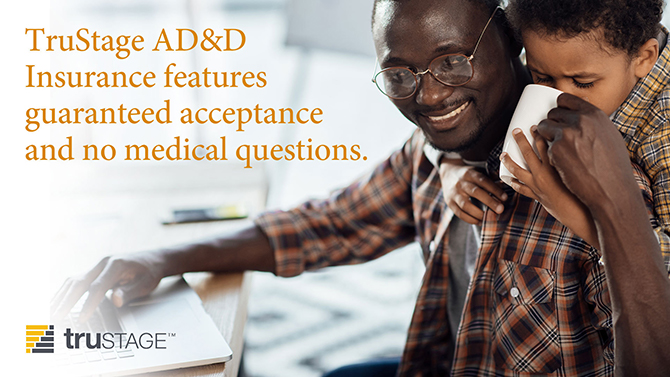 TruStage – preferred by credit unions
TruStage Insurance provides the coverage you and your family need. TruStage is part of a heritage that spans more than eight decades of faithful service to America's credit union members. Trusted by more than 19 million people, TruStage is dedicated to helping you get the most value out of your financial services - most notably, the preparedness and peace of mind that comes from having reputable insurance.
Next Steps
Claim your complimentary AD&D coverage as a member of LGFCU.
TruStage® AD&D Insurance is offered by TruStage lnsurance Agency LLC and underwritten by CMFG Life Insurance Company. The insurance offered is not a deposit and is not federally insured, sold or guaranteed by your credit union. TruStage products are not available through the branch network. For information on other insurance products available to you, contact your local branch.