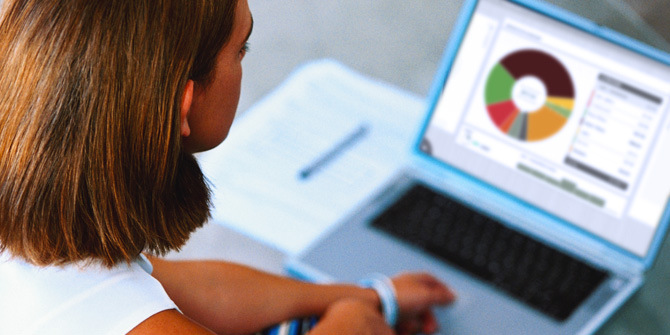 When it comes to making certain decisions (e.g., proposing marriage, buying a home, making investments, etc.), it's OK to wait for "the right time." Then there are times when it makes sense to get your financial house in order sooner rather than later. If you've been putting off financial decisions — no matter how big or how small — take action now. Add some get up to your go with these money moves.
Move into the digital age
Automate your money to reduce clutter and better organize your finances. Start by having your paychecks direct deposited into your preferred account. Add BillPay and you can spend more time having fun and less time writing checks.
Make a plan and stick to it
If saving more money has been a long time goal, but your account balance hasn't grown, jump into digital money management. Budgeting and money manager apps are great tools for helping you track progress and stay on track.
It'll take a few months to find that savings sweet spot, so stick with it!
Have a will to do it 
No one wants to talk about death, so like many people you may have put off making a will. Creating a will helps to ensure your intentions are followed and provides a way for you to continue caring and providing for your family after you're gone. If you have children, you can name a guardian for them in your will; and, it allows you to decide how your property and assets get distributed.
Also, a will spares your family the delays and added expense of a lengthy process to settle your estate. Without a will, the state where you reside can step in and make important decisions about your assets with no regard for your wishes or intentions.
Trust someone to make decisions for you 
If you become unable to make healthcare decisions for yourself, whom do you trust to carry out your wishes? A healthcare power of attorney, a key part of your estate plan, gives your designee permission to carry out your preferred plan for receiving medical treatment.
Don't wait for things to slow down
If you've had a life-changing event (e.g., birth, adoption, marriage, remarriage), emotions are high. You're likely not thinking about your life insurance. You tell yourself that you'll check on it when things slow down. Time passes and you forget about it. Take a moment now to review if your coverage is still sufficient and that all the designated beneficiaries are properly indicated. If you don't update your beneficiaries you could unintentionally disinherit a loved one.
Don't wait until the time is right to make these changes. Act now!
The advice provided is for informational purposes only. Contact a legal professional for additional guidance.
TruStage® insurance products and programs are made available through TruStage Insurance Agency LLC. Life insurance and AD&D insurance are issued by CMFG Life Insurance Company. The insurance offered is not a deposit and is not federally insured, sold or guaranteed by your Credit Union.