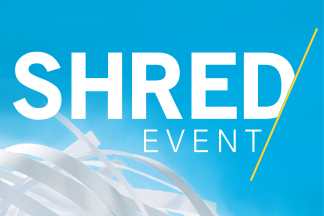 We partner with cities, towns and counties across North Carolina to host free community shred events. It's one of the simplest ways you can protect your personal records from thieves.  
Where can I shred paper for free near me?
All of our planned Shred Events have been canceled until further notice, to help our communities follow CDC guidelines meant to protect us during the Coronavirus outbreak.
While we have no events right now, you can count on LGFCU to bring you future special events and the programs you need to improve your finances.
Throughout the year we host free Shred Events and an Annual Meeting for members, take part in events that honor first responders, and offer the Real Deal program for teens — just to name a few! Find out more about the difference we're making across North Carolina.
What can I bring?
Typically, each attendee can bring up to three boxes or 75 pounds of paper documents for shredding. Bring your confidential and personal documents containing Social Security numbers, account numbers, birth dates, passwords or PINs, signatures, addresses or phone numbers.
Check the In the Spotlight section on our homepage for more shred events near you. Call 888.242.0334 for more information.