The Administrative Officers Management Program (AOMP) and Law Enforcement Executive Program (LEEP) scholarships are available for North Carolina municipal law enforcement personnel who are members of LGFCU. Scholarships are applied to the cost of tuition for these two programs offered through the North Carolina State University Public Safety Leadership Initiative (PSLI).
LGFCU supports these programs because of the instrumental role they serve in the professional development of our membership.
Application deadlines
AOMP
April 1 (Class is May through July)
July 1 (Class is August through November)
December 1 (Class is January through April)
LEEP
Applications received after a deadline will go into consideration for the following application period.
If you have any questions regarding the application process, email us at aomp-leep@lgfcu.org or call 800.344.4846.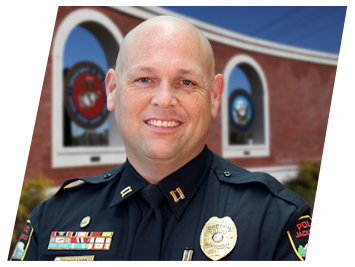 Next Steps
Apply now for the AOMP/LEEP Scholarship.
Download the application.
Mail to:
LGFCU
AOMP/LEEP Scholarship Program
3600 Wake Forest Road, Raleigh, NC 27609