1. It's all about you. 
We're not out to put your hard-earned money in the pockets of stockholders. We're here to help you make the most of your money so you can focus on what matters to you.
From our Mortgage Assistance Program to Personal Finance information, LGFCU offers a variety of products and services designed to improve your life. That's our mission. And we keep our fees and loan rates competitive to help you keep more of your money.
2. You're not just a customer. 
When you're at LGFCU, you're a member and an owner. You have a say in how the Credit Union is run because your Share Account represents your ownership in it. And you and your family are members for life, regardless of whether you retire or switch jobs.
Our members often qualify for loans from us that big banks wouldn't consider. We offer more reasonable rates and programs to help you pay the money back. We care about you as a person. You're not just a number; we want to help you succeed.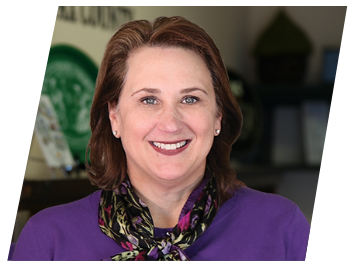 3. Your money is safe.
Just like banks have the FDIC protecting their funds, credit unions have the National Credit Union Administration (NCUA). Your accounts are insured by the NCUA and you can be confident your money is safe at LGFCU. We also offer Overdraft Transfer Service to help you keep a positive account balance. 
4. It's an investment in your community.
LGFCU invests in you as our member, and in community efforts and scholarships. We are dedicated specifically to local government employees and community leaders — the people who protect us and build our great state, neighborhood by neighborhood. 
Another way LGFCU is invested in the community is through our commitment as a community development financial institution (CDFI) to provide affordable financial services to meet the needs of underserved communities. LGFCU's status as a CDFI is entirely consistent with our stated mission to improve the lives of our members.
5. It's convenient.
You can access your account at any time online with Member Connect, pay your bills on your own schedule with BillPay, and set up text alerts to help you stay on top of your balance. Message and data rates may apply.
We partner with SECU to offer ATM and branch services. As a result, our members enjoy the convenience of over 250 branches and more than 1,000 CashPoints® ATMs across the state, as well as the same friendly in-person service at SECU branches you'd expect with LGFCU. 
But don't just take our word for it. You'll see many members sharing their stories throughout our site, or join today and see for yourself. 
Next Steps
Choose a way to join LGFCU: