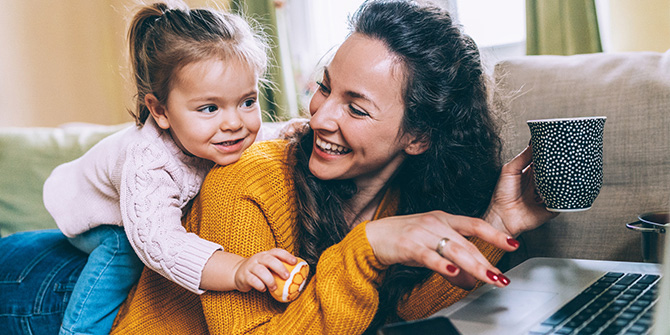 Both accidental death and dismemberment (AD&D) insurance and life insurance can offer important coverage. Knowing what these types of insurance cover can help you decide which type of policy is best for your needs or if having both is appropriate.
Do I need both life insurance and AD&D?       
Coverage from a Term or Whole Life Insurance policy can help reduce the stress and pain your family faces after you die and you can no longer financially contribute to the household.
AD&D Insurance can be an affordable way to supplement your life insurance or medical coverage if you're seriously injured or die as a result of an accident. Keep in mind AD&D is not a substitute for life insurance, but could be a good supplemental policy.
AD&D versus Life Insurance
Here's a breakdown of what each policy type covers.
| The situation | Life insurance | AD&D |
| --- | --- | --- |
| Death due to illness, disease or natural causes | Yes | No |
| Death due to an accident or unnatural causes (e.g. traffic accidents or falls) | Yes | Yes |
| Death due to drug overdose or suicide (See paragraph below.) | Yes | No |
| Loss of a limb, sight, hearing or speech (See paragraph below.) | No | Yes |
| Loss of use of limbs due to partial or permanent paralysis (See paragraph below.) | No | Yes |
Keep in mind life insurance policies pay benefits for suicide only after the policy has been in force for at least two years. Check your policy for exact details. AD&D will only pay a portion of the face value for the loss of use of a limb, sight, hearing, speech or paralysis. The extent of injuries covered are particular to and defined by the insurer and policy.
LGFCU can help with affordable life insurance coverage and no-cost AD&D coverage. Contact us at 800.814.2914 for more information about securing your family's financial future. 
The advice provided is for informational purposes only. Contact your insurance agent for additional guidance. TruStage® Insurance products and programs are made available through TruStage lnsurance Agency LLC. Life insurance and AD&D are issued by CMFG Life Insurance Company. The insurance offered is not a deposit, and is not federally insured, sold or guaranteed by your Credit Union. TruStage products are not available through the branch network. For information on other insurance products available to you, contact your local branch.