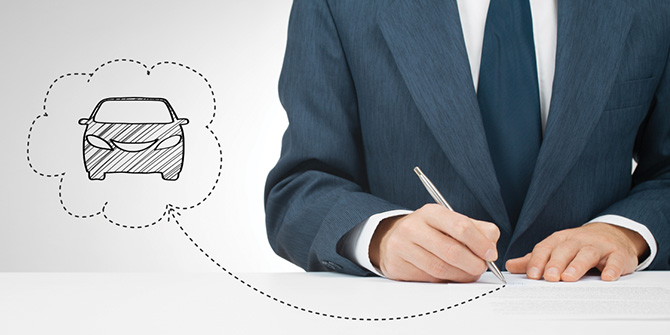 Whether you are new to buying insurance, or are shopping for the best rates and service, here are some things to think about before you buy.
How do I choose an insurance provider?
You can buy insurance either from an insurance agent or an independent broker. An insurance agent works for one insurance company and sells its products. A broker, on the other hand, represents you, and shops many insurance companies on your behalf.
If you're familiar with a particular insurance company, working with an agent of that company might be a good fit for you. The agent may be able to bundle home, auto and life insurance into one discounted package, saving you money. On the other hand, if you don't know a lot about insurance or insurance companies, a broker might be better for you. Brokers are experts on many insurance companies and their products, which helps the broker find the coverage and prices that meet your needs.
Do a background check
Reputation and the ability to pay claims are critical, but are often overlooked factors when choosing an insurance provider. Before you buy, do your homework. Check with ratings agencies such as A.M. Best and Fitch to learn about the financial strength of insurance companies. You can also research regulatory histories and backgrounds at the North Carolina Department of Insurance.
What do you expect?
Find out if your agent or broker will:
Take the time to learn about your situation and needs.
Perform an annual policy review to ensure coverages are up-to-date.
Explain the claims process so it's easy to understand.
Provide access to customer service and claims representatives 24 hours a day.
In addition, think about how you want to work with your agent or broker. Online? Mobile app? Phone? Sign up with someone who will be able to meet your expectations.
Know the cost
If you decide to use an agent, get quotes from several different agents and make sure you compare apples to apples. Policies should have the same coverages and similar deductibles when you're comparing quotes. A broker will do the comparisons for you.
Focus on these areas to make the best decision when you are in the market for insurance.
The advice provided is for informational purposes only. Contact a financial advisor for additional guidance.
TruStage® Auto and Home Insurance program is offered by TruStage Insurance Agency LLC and issued by leading insurance companies. Discounts are not available in all states and discounts vary by state. The insurance offered is not a deposit and is not federally insured. This coverage is not sold or guaranteed by your Credit Union.