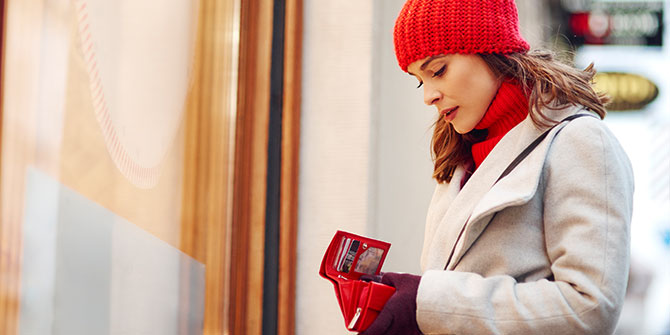 When November rolls around, most of us turn our thoughts to giving: giving back to those who don't have enough to celebrate the holidays, giving thanks for giant turkey dinners, and giving up on trying to put any money into savings. But don't give up! If you've been participating in the 52-Week Challenge, you're so close to the end! Here's how to save without sacrificing your holiday joy.
Emergency funds are for emergencies
If you're on your way to grandma's and you get a flat tire, you can't repair it with the expensive cheese platter you brought to impress everyone. During the holidays you're likely to put more wear and tear on your car, your appliances or your home. Be ready for emergencies by leaving your emergency fund intact.
Save a little
Even if you can't add to your savings as much as you have been, you can still put some money aside. Set up a recurring automated transfer for $10. Every time you come in under your holiday budget, put that extra into savings where you'll earn dividends on top of your deposits. Watch your savings grow with your Compass app. Complimentary for members, LGFCU's money management service brings all your accounts together in one place. This way you'll know where you stand any time, on any device. Remember, you could lose the extra funds to cell phone carrier fees, if you're not using Wi-Fi. Check with your service provider for details.
Put your money out of reach
No, not a jar on top of the fridge. Roll a portion of your savings into a Share Term Certificate and let dividends build over the next six or even 12 months. Or start saving now for next year's holiday expenses with a new Holiday Cash Club Account.
You can still use some of your savings to add a little sparkle to your holiday, whether it's a bigger turkey or a present for yourself. Just don't forget to keep saving during the holiday season.
The advice provided is for informational purposes only.