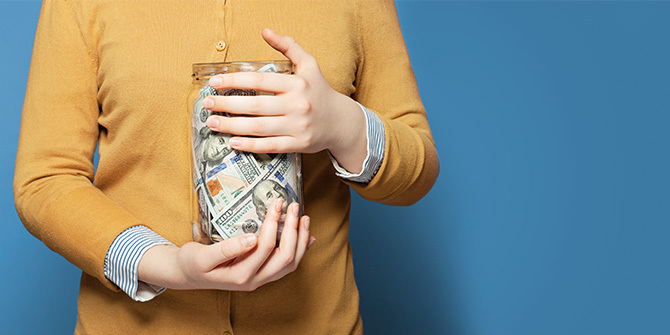 Want an easy way to save $1,378 a year? Join the 52-Week Challenge! This popular challenge is an incremental savings plan that encourages you to save a little cash each week. It's a simple and manageable way to save towards your financial goals.
How it works 
The Challenge is simple. Start your year by saving $1 in the first week, then $2 in the second week, $3 the next and so on. At the end of the year, you will have saved $1,378! It's a great way to start an emergency fund or to save for a special purchase.
Make it fun   
Create a support team and arrange a "buddy challenge." Ask a friend or two to save alongside you so that you can support one another. Want more of an incentive? Plan to take a trip together with the money you've saved.
Make a resolution
Embrace the 52-Week Challenge as a New Year's resolution. Let your family and friends know about your challenge. Share your monthly progress on LGFCU's Facebook and Twitter pages to hold yourself accountable and be recognized for your efforts. Your progress may even motivate others!
Count down instead of up!
As the challenge comes to an end in December, it may be harder to save larger amounts with the holidays looming. Change up the savings schedule for the challenge! Kickoff your 52-Week Challenge in January with $52 in week one, $51 in week two, and so on. By the time December rolls around, you will be down to the single digit dollar amounts and finish the challenge effortlessly.
Customize your challenge
If you think you might forget to save for your weekly challenge, create a separate savings account and have your weekly contribution automatically deposited in to that account. By doubling the deposit amount every week, you could end the year with more than $2,700 in your savings account.
Your savings will grow even faster if you deposit your contribution into an LGFCU Share Account or Money Market Account!
Track savings with a 52-Week Challenge chart
If you need something to help you stick with saving and keep on track, this chart lets you follow along week-to-week. Just click to download a copy.
The 52-Week Challenge helps you save in a fun and easy way. No matter what method you choose, start saving today and watch your savings grow!
The advice provided is for informational purposes only.