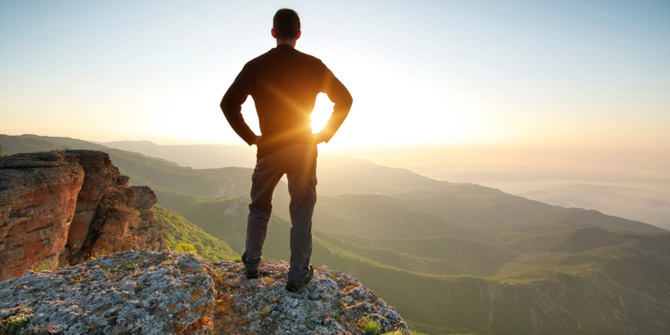 Saving is one aspect of our financial plan we often don't put enough focus on. Keeping specific saving goals in mind not only makes saving more effective, but more gratifying. Here are a few avenues to consider for expanding your savings horizons.
Save it and forget it
Right off the top each month, consider making yourself the first bill you pay. Contribute to your workplace retirement plan and take advantage of any employer matching. Consider opening an IRA for additional retirement savings if you're eligible. This is a good way to help fund your future. Sign up for automatic deposit too! Your designated funds automatically go into a Traditional or Roth IRA, making saving effortless. Not sure which IRA is right for you? Knowing the differences between a Traditional and a Roth IRA will help you with your savings goals.
Save it and grow it
Looking for a little added financial security for later? Consider a Share Term Certificate (STC). Commonly known as Certificates of Deposit or CDs, STCs are fixed-rate, closed-end time deposits for saving money. The terms are usually for a 6-, 12-, 18-, 24-, 30-, 36-, 48-, or 60-month period. The focus here is on long-term saving. The set term and fixed rate may help when you're making big plans for the future, like buying a home.
Save it and rely on it
Figure out which categories in your budget can afford to be tightened a little more. Then consider taking that extra money and putting it toward more accessible savings vehicles that could provide higher returns than a savings account, such as a Money Market Share Account. This type of savings account can provide a higher rate of return than a traditional Share account, thanks to competitive rates and dividends that compound daily.
Save it and use it
Once payment obligations are out of the way, start saving for things you want, such as a vacation. Or, collect loose change and then periodically exchange the coins for cash that can be deposited into your Holiday Cash Club Account to help pay for holiday gifts. Alternatively, use that money on a holiday getaway. It's up to you to decide how you want to spend your holiday savings.
Saving doesn't mean hands-off. Put your fingerprints all over your money to grow it and use it when necessary. Even if the amounts are small at first, your savings will build over time and you'll create an ever-stronger financial foundation. Log in to your account and simply move money, if you're ready to get started with any of these savings vehicles. 
The advice provided is for informational purposes only. Contact your financial advisor for additional guidance.