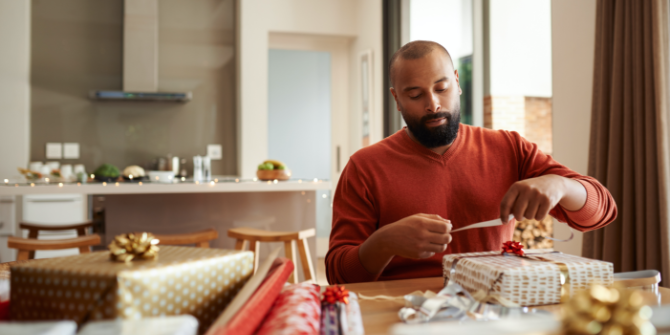 More disposable income combined with consumer spending highs could mean a very healthy holiday shopping season, retail analysts predict. With retail sales expected to exceed the trillion-dollar mark in the U.S., you'll want to be budget-ready to avoid spending too much. That's where a holiday savings account can help. Here's how to get the most out of your holiday savings this season without dipping into other money reserves.
Save for the holidays
Super savers have been preparing for the upcoming shopping season all year with a Holiday Cash Club Account. Through regular contributions, you deposit money into a designated account, away from regular shopping temptation. Similar to a traditional Share Savings Account, your money earns dividends, offering a boost to your account balance at the end. Then you have an instant holiday budget.
With a Holiday Cash Club Account, saving for the next season can begin any time after November 2. Then, just before the next holiday season, funds are deposited into your preferred account. Squirreling away as little as $10 a week all year long can add a few more trimmings to your turkey dinner.
Use a low-interest-rate credit card
Credit cards offer another option for making purchases and stretching your budget.
Before hitting the stores (or online shopping sites), ensure your holiday budget includes enough money to pay the credit card balance in full, or at least more than the minimum payment.
Retail store cards can be enticing to use because they offer immediate savings, often on top of already reduced prices. You may think it's OK to buy now and pay off the balance later since you're counting on a holiday bonus or extra paycheck. Or you think, you'll spend now and close the account later.
With this approach you'll not only risk adding an extra bill to your household expenses, but there is also the unintended possible consequence of lowering your credit score by opening and closing credit accounts too quickly.
If you do decide to open an account strictly for the discount, pay it off as soon as the bill comes. These in-store cards often carry high interest rates.
You could avoid the temptation of retail store cards and choose a single card with the lowest interest rate. Your LGFCU Visa® Credit Card, for example, offers a competitive rate.
No matter which card you choose, be careful with credit card spending. You could be in for a real letdown come January when the bill arrives.
Make a gift list
Who in your life do you want to share a little holiday cheer with? Be strategic in your gift giving and with your holiday budget. Narrow your focus to friends and family who have real meaning in your life. Try gift list apps that allow you to add recipients, plan your budget and track your spending. Remember, if you're not using Wi-Fi, data charges could apply. Check with your service provider for details.
Give talent, not money
Some gifts simply can't be wrapped. Nor do they come in a box or bag. Think about stretching holiday funds by giving your talents and skills as gifts. Design homemade tickets that can be traded in for services such as organizing closets or doing yard work. Also, if you have a talent in the kitchen, consider homemade food items like jams and jellies or mini spice cakes. No time to whittle your own wooden soldier or crochet a winter hat? Consider items from local artisans found at area farmers markets or on craft sites.
Find the best deals
Once you've settled on a budget, the people to buy for and the types of gifts you want to give, you're ready to shop. But make sure you're really getting the best price. Search for retail coupon apps that can help you find what you want at a price you can afford.
Also, the best deals aren't always on Black Friday or Cyber Monday. Consider setting a shopping window between November 1 and December 26.
The holiday season should be filled with joy, not regret over spending too much.
The advice provided is for informational purposes only.