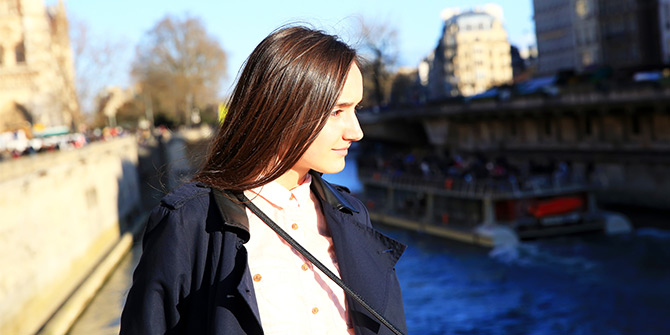 A trip overseas doesn't have to empty your wallet. With just a little upfront planning and some savvy skills once you're there, you can come away with an experience to remember at a price you can afford.
Create a budget before you go
Start by making a list of all the things you want to see and do and determine the costs of each. Be sure to account for the cost of lodging, trains and bus tickets. If one of your stops is outside the city center consider the costs of a car rental, too.
When it comes to sightseeing and entertainment, think about the admission or ticket fees for tours, or entering famous landmarks.
Once you've accounted for all the things you know you'll encounter, add a little extra for the unknown. Maybe you'll learn about a new sight to see or you forgot to pack your hat or rain poncho. It's the things you didn't see coming that may cost a little more when you need to buy them in a pinch.
Lastly, think about what you'll have left in your Zard Account when you return? For older teens already in college, will there be enough for your next rent payment? Can you still cover the cost of books for next semester? Be sure your travel budget doesn't leave you in a bad financial situation when you return.
Find helpful travel advice 
A good travel app can be a handy resource for finding inexpensive, but tasty places to eat. User reviews may help you decide what's worth checking out and what's not. It may also tell you what you can expect to pay for a meal.
The app could be useful for finding out when popular sites are most crowded and when they're not. The cost of admission may have an impact on what day and time you decide to visit. Data charges may apply at home and abroad, so be sure to contact your carrier.
Don't forget your family and friends! They may be a wealth of first-hand experiences.
Spend wisely while you're there
Once in your host country, food may be one of your biggest expenses particularly if you stick with American franchises or hotel dining. In many cases, you can eat like a local, and still stay within or below budget. Sometimes the best meals can be found on a path not part of an official guidebook.
If you're staying in a hostel, rented apartment or hotel with a kitchenette, find a local market for fresh, local food you can make.
When it comes to buying souvenirs, save money by buying meaningful gifts for those close to you. Then consider saving your gifts for upcoming special occasions or holidays. If your budget is limited for buying gifts, share pictures and stories from your trip instead with your family and friends when you return. Keep in mind if you buy a lot of large souvenirs, you'll need to plan for the extra cost of luggage weight or shipping the stuff back home.  
The opportunity to travel abroad doesn't have to cost a lot – and should be safe. Call us at 888.732.8562 or visit your local branch to notify us of your travel plans, particularly if you intend to use your LGFCU Visa Check Card or Visa Credit Card overseas. In case of emergency while abroad, add the country code (011) before the toll free number if you are unable to access your account, lose your card or notice account fraud.
The advice provided is for informational purposes only.