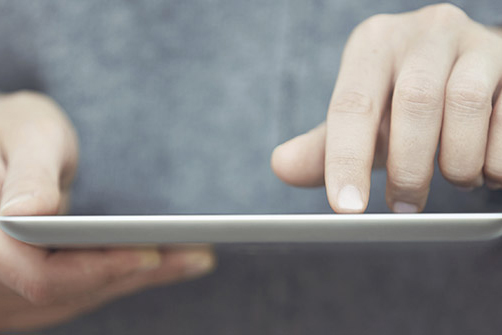 Between the smartphone in your hand and the computer on your lap, you've got access to a wealth of digital tools to help you manage your finances.
Tools for retirement planning
Check your workplace retirement plan for tools you can use. A secure website or app may be available to help you manage and track your retirement savings goals at your convenience.
If secure online tools and apps are not available from your workplace retirement plan, check your device's app store for secure investment management tools. You can manually add, then track your IRAs, mutual funds and other types of retirement savings vehicles. Note that data fees may apply. Check with your service provider for details.
Remember to factor your Social Security benefits into your retirement plan. The Social Security Administration's retirement calculator helps you figure out the ideal age for you to apply, to receive your maximum benefit. Combine that with LGFCU's retirement estimator calculator and you'll gain a baseline idea of what your income could look like during your non-working years.
Tools to inventory your belongings
When was the last time you documented your belongings? If it's been a while, you might not realize how much the loss or damage of your possessions could cost you. The amount could be startling.
Your insurance carrier may offer an app or secure website that allows you to document your valuables. You may even be able to call your carrier with a detailed list. Documenting your items with a cellphone video can also work.
Personal workspace software like Evernote or OneNote can also do the job. These tools offer secure cloud-based backup and syncing of your lists, notes and photos across any device, using your computer or mobile app at no charge for basic plan use.
With any of these tools you can securely upload photos and describe, value and organize everything you own. Be sure to keep a copy of your list or video in a secure cloud storage app, a fireproof safe or a Credit Union safe deposit box.
No matter how you choose to document your belongings, it's important to get it done. A comprehensive list can go a long way to ensure you're ready should you need to file a claim against your auto or homeowners insurance policy.
Tools to manage your money
Keeping up with your financial accounts and minding your budget can be a challenge. A budgeting app conquers these tasks by bringing all your accounts together in one place. This way you'll know where you stand any time, on any device.
Tools to tackle taxes
If you plan to prepare your own federal tax return, save yourself a trip to the library for paper forms. Instead use FreeFile, the IRS' online site that lets you prepare and file your federal individual income tax return for free using commercially available tax preparation and filing software. In addition, if you're getting a refund you have the option to use direct deposit to the account of your choice. Check with the IRS for income limits for using this program for free. 
No matter your income level, you can also use TurboTax online to file both your state and federal returns. It's available year-round, 24/7. TurboTax also allows you to have your refund deposited into an LGFCU account. Best of all, LGFCU members receive a discount and enjoy free e-filing.
Go ahead. Give yourself the gift of no-hassle financial management with these tools.