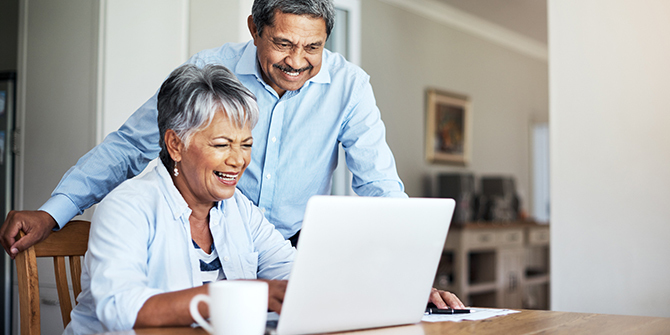 If you've ever found a dollar bill in a pocket on laundry day, you're probably happy to have the extra cash. Imagine how you would feel if you were to come into a few more dollars you weren't expecting.
There is $7.76 billion in unclaimed money currently held by individual states according to the National Association of Unclaimed Property Administrators (NAUPA), a nonprofit representing unclaimed property programs in all 50 states, the District of Columbia and Puerto Rico. If you're one of the many people wondering how to recover unclaimed funds, here's what you need to know.
Why are states sitting on so much money?
According to the North Carolina State Treasurer, funds often go unclaimed due to an incorrect address on file or other missing owner information. By law, brokerage firms, financial institutions and utility companies must turn unclaimed money over to the state when the owners can't be located after a period of no contact with the account.
Primarily, this money represents forgotten security deposits, life insurance policies, certificates of deposit (CDs), abandoned financial accounts (e.g. checking accounts, IRAs), safe deposit box contents, uncashed checks and other financial assets. The money is then turned over to a state or federal department. In North Carolina, the State Treasurer estimates about $711 million in unclaimed funds is available to be returned to its rightful owners.
How do I claim unclaimed money?
There is no single government list of unclaimed money. To recover unclaimed money in North Carolina, start with the State Treasurer at nccash.com. If you've lived in other states and want to find unclaimed money, visit unclaimed.org, a site run by NAUPA. You'll be able to search using your name or that of a loved one, if applicable. The site provides instructions on how to claim your property if you find lost money.
There are also billions of dollars in unclaimed funds being held by federal agencies. You can search individual agency websites or visit unclaimed.org to find lost money owed to you.
Unclaimed retirement benefits
In the chaos of changing jobs, you may have left behind a 401(k) with a former employer. If you think you're owed unclaimed retirement funds, visit unclaimedretirementbenefits.com. The website is a collaboration between many of the companies that administer 401(k) plans.
Watch out for scams
You may see ads for websites or, receive a letter, phone call or email directly from a company offering to search for your lost money in exchange for an upfront fee or your personal information. If you receive any communication about unclaimed funds, don't reply. Instead, use the unclaimed.org map to check for forgotten funds yourself.
With nearly $8 billion in unclaimed funds sitting in state and federal accounts, check to find lost money owed to you.
The advice provided is for informational purposes only.