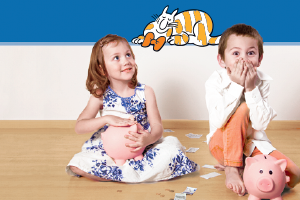 Celebrate National Credit Union Youth Month™ with LGFCU this April and show your children and teens the value of saving.
We believe it's more important than ever to give kids the skills needed to embrace an awesome future as money-wise adults. By instilling a savings routine at a young age, offering positive encouragement, and providing financial education, together we can prepare even our youngest members to make good money choices later.
How you can help
The biggest influence on any child's life is you! You can help your children create a lasting, positive relationship with money, using these tools:
LGFCU youth accounts. Start talking about the importance of saving early and often. A Fat Cat Account for kids or a Zard Account for teens allows them to save for the things they want today, tomorrow and years from now.
Create a standard for savings success. No matter your child's age, we've got real-life financial tips you can use any day to help your kids with the basics of saving:
Promote accountability. Create a financial contract with your tween or teen to remind everyone of their commitment for saving and spending.
   Kids talk about money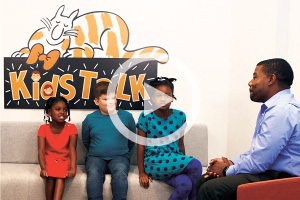 For a candid and humorous conversation about how kids relate to money, watch "Kids Talk," a video featuring some of our youngest members. Enjoy it with your family. Then share your own values and insights about finances with your children.
People helping people
As a Credit Union, people helping people is at the heart of who we are. Each year, we join the Credit Union National Association (CUNA) to use National Credit Union Youth Month to share fun ways to teach young LGFCU members about financial matters. Credit unions across the nation participate with a variety of activities focused on financial education for young people.
Follow us using #CUYouthMonth on Facebook or tweet @LGFCU to join the conversation and share your tips!