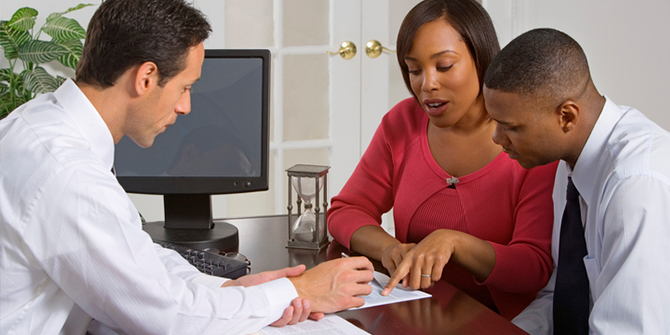 Estate planning doesn't have to be complicated and you don't need to be wealthy to need an estate plan. It's a way to provide written, legal directions to your loved ones who may need to distribute your assets after death or who may need to make healthcare decisions on your behalf if you're not able.
Putting a written plan in place to make sure your wishes are carried out will give you the peace of mind that things will go the way you want. These are important decisions you shouldn't leave undocumented. Nor should you wait too long to put them in place. Depending on your needs, here's what documents you may want to include in your estate plan.
Documents to help in times of illness
Durable Power of Attorney. Appoint someone you trust to have the authority to pay your bills or manage your finances if you're unable. It kicks in when your doctor says you're not able handle these responsibilities any longer and lasts for as long as you're sick.
Living Will. This is also called a Declaration of a Desire for a Natural Death. It allows you to specify whether you want your life prolonged by artificial means if there is no reasonable hope for recovery. This document is limited to withholding life support. Having this document in place takes the burden off your loved ones from having to make this difficult decision.
Healthcare Power of Attorney. More detailed than a Living Will, use this document to name someone to make medical decisions for you if you're unable to speak for yourself. The individual you name is known as the attorney-in-fact. They will work with your healthcare providers to manage your care and carry out your wishes regarding medical treatment and procedures.
Documents to help upon death
Will. This is also called a Last Will and Testament. Here, you can detail your final wishes for all your assets (e.g. home, car, jewelry, collectibles). Most importantly, if you have minor children or disabled adult children, you can name a guardian for them. You can also make arrangements for your pets. With advanced planning, you may be able to help reduce any debts and taxes that will need to be paid after your death.
Letter of Last Instruction. In addition to your will, it is a good idea to write a letter of last instruction. This is a great way to tell your loved ones where they can find any important items and documents you have in safe keeping. It also gives you the opportunity to provide any specific burial instructions you may have.
Your estate plan is intended to be updated as your needs change. The plan you start out with now may be much simpler than the plan you will need later in life. Keep your estate plan current and applicable to your current situation regardless of how simple or complex.
The advice provided is for informational purposes only. Contact an attorney for additional guidance.