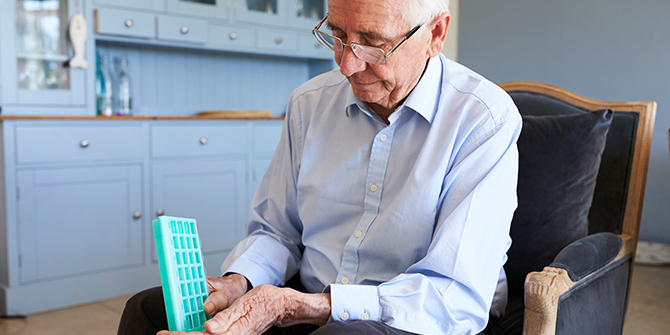 If you're 65 and older, and need help paying for prescription drugs, Medicare Part D may be right for you. Part D, also known as the Medicare prescription drug plan, helps cover a portion of the cost of prescription drugs and prescription drug insurance premiums for Medicare participants. If you're enrolled in Medicare Part A, you may be eligible for Part D, whether or not you're enrolled in Part B. Here's what you need to know to determine if Medicare Part D is right for you.
Types of Medicare
To decide if Part D is right for you, first you'll need to know the different types of Medicare coverage available to you. Medicare Part A is provided to you at no cost at age 65, once you enroll. You can enroll in Medicare just before you turn 65. Part B is optional coverage that pays for services Part A doesn't cover.
Medicare Part C is an optional, premium-based coverage that offers coverage for services that neither Part A nor B cover. While Medicare Part D is optional, it offers coverage for prescription drugs that may not be covered under Parts A, B or C. Based on your situation, it may be worth purchasing.
How Medicare Part D works and the related costs
Before enrolling in Part D, you must first be enrolled in both Medicare Parts A and B. To enroll in Part D, you must choose from plans run by an insurance company or other private company approved by Medicare. The available plans include:
Original Medicare
HMO (Health Maintenance Organization)
PPO (Preferred Provider Organization)
PFFS (Private Fee for Service)
MSA (Medicare Medical Savings Account)
After enrollment, drug manufacturers typically provide a 50 percent discount when you purchase drugs. The Part D Copay Tiers chart below offers a general idea of how Medicare breaks down its prescription drug tiers. Drugs in each tier have a different cost.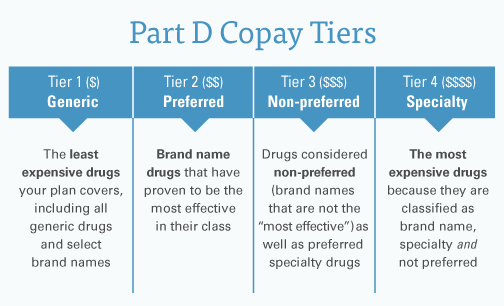 Some prescription drugs are excluded from coverage with Part D, so be sure to confirm coverage for any prescription drug you take prior to choosing a plan.
The average monthly premium for Medicare Part D is $34, although this could vary depending on which plan you choose. Each plan will have its own deductible, coverage copay and coinsurance amounts for the various prescription drug types.
Consider all of your choices
Before you purchase coverage, learn how Medicare Part D will interact with any other coverage you may already have, such as coverage through your employer, TRICARE, and Medigap policies. The drug coverage you currently have, if any, may change as a result of your enrollment in Part D.
To learn more about Medicare Part D or if you're ready to purchase, visit the Medicare Plan Finder to search by zip code for available options near you.
The advice provided is for informational purposes only. For additional guidance on Medicare, contact your local Social Security office or Seniors' Health Insurance Information Program (SHIIP) with the N.C. Department of Insurance.