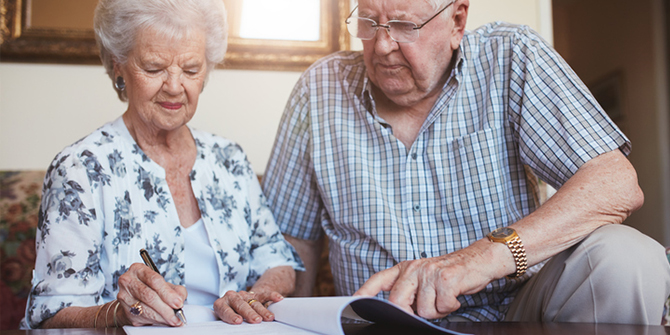 Medicare Part C, also known as Medicare Advantage Plans, is offered by private health insurance companies approved by Medicare. These plans offer coverage beyond what you receive from Medicare Part A and B. Consider the following tips to help you decide if Medicare Part C is right for you.
Types of Medicare
Medicare Part A is provided to you at no cost when you enroll once you turn 65. Part B is optional coverage that comes with an out-of-pocket premium, but pays for services Part A doesn't cover. While Medicare Part C is optional, it offers coverage for things neither Part A or Part B cover. Based on your individual situation, it may be worth purchasing.
How Medicare Part C works
Before enrolling in Medicare Part C, you must first enroll in both Medicare Part A and Part B. To enroll in Part C, choose a private insurer that offers one of the following plans:
HMO (Health Maintenance Organization)
PPO (Preferred Provider Organization)
PFFS (Private Fee for Service)
SNP (Special Needs Plan)
Your insurer must follow rules set by Medicare. However, each plan may have different rules outlining how you receive services like whether you need a referral to see a specialist and/or if you are required to use in-plan doctor's offices for non-emergency care. These rules can change each year; therefore, it's a good idea to check with your plan provider if you have questions regarding coverage.
What services are covered under Part C?
Medicare Advantage Plans must cover all services Part A and Part B cover. This brings your healthcare coverage options under one umbrella with one card. Medicare pays a fixed amount each month to your preferred private insurance company for your care. Most Medicare Part C plans offer extra coverage for vision, hearing, dental, and/or health and wellness programs. And plans cover emergency and urgent care. But the plan can choose not to cover any service determined to be medically unnecessary.
How much does a Part C plan cost?
Each approved private insurance company determines what your out-of-pocket costs will be based on several factors, including:
If the plan charges a monthly premium.
If the plan has a yearly deductible.
How much the co-payment or co-insurance is for each service.
The type of health care services you need.
How often you receive healthcare services.
If the plan pays any of your monthly Medicare Part B premium.
If you're ready to purchase a Medicare Advantage plan, visit the Medicare Plan Finder to search by zip code for available options near where you live.
The advice provided is for informational purposes only. For additional guidance on Medicare, contact your local Social Security office or Seniors' Health Insurance Information Program (SHIIP) with the N.C. Department of Insurance.