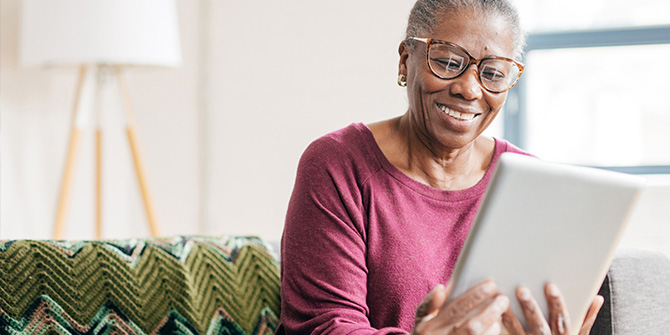 Medicare Part C offers health and wellness advantages beyond what you receive from Medicare Parts A and B. You are eligible for all the plans once you reach the age of 65. Get the facts about Medicare Part C to help you decide if this optional plan is right for you.
Types of Medicare
Medicare Part A (hospital insurance) is provided at no monthly premium cost to those who qualify and up to about a $458 monthly premium for those who don't qualify. Part B is different; it's medical insurance that comes with a monthly out-of-pocket premium starting at $144.50, and will vary depending on your income, but pays for services Part A doesn't cover, like doctor visits.
Part C, a Medicare Advantage (MA) Plan, is optional coverage that gives you more health insurance advantages beyond Medicare Parts A and B. MA Plan providers contract with the federal government to deliver your Medicare benefits.
To qualify for Part C, you must first be enrolled in Parts A and B. Often Part C is paired with Medicare Part D, which is optional prescription drug coverage.
Medicare types
There are four parts of Medicare: Part A, Part B, Part C and Part D.
| Medicare Type | Medicare Part A | Medicare Part B | Medicare Part C | Medicare Part D |
| --- | --- | --- | --- | --- |
| Purpose | Provides inpatient/hospital coverage. | Provides outpatient/medical coverage. | Provides benefits like nutrition counseling, medical transportation and more. | Provides prescription drug coverage. |
The advantages of Medicare Part C
On top of the hospital and doctor visit services that Parts A and B provide, Part C offers plans for services like home health care, vision, hearing, dental, and health and wellness programs.
New this year, Part C wellness services include extras like transportation to doctor visits, wheelchair ramp construction, nutrition counseling and more at no additional out-of-pocket cost. These offerings are intended to keep you healthier and safer, and ultimately reduce health care costs. Previously, Medicare did not pay insurers to provide these extra benefits.
Part A lets you choose any physician who accepts Medicare, like an in-plan provider. Parts B and C let you choose from a network of doctors and hospitals to deliver your health care needs, in- or out-of-plan.
Once enrolled in Part C, you choose a private health insurer that offers one of the following plans, just as you would if you only had Part B:
HMO (Health Maintenance Organization)
PPO (Preferred Provider Organization)
PFFS (Private Fee for Service)
SNP (Special Needs Plan)
Your insurer must follow rules set by Medicare. However, each of the above plans may have different rules outlining how you receive services, such as whether you need a referral to see a specialist and/or if you're required to use in-plan doctors' offices for non-emergency care. These rules can change each year; therefore, it's a good idea to check with your plan provider if you have questions regarding coverage.
How much does a Part C plan cost?
The North Carolina Department of Insurance Seniors' Health Insurance Information Program (SHIIP) has a Medicare Supplement Premium Comparison Database that allows you to find the estimated premium rates for your Medicare supplement plans.
Generally, each approved private insurance company determines what your out-of-pocket costs will be, based on several factors, including but not limited to:
Whether the plan charges a monthly premium.
Whether the plan has a yearly deductible.
How much the copayment or coinsurance is for each service.
The type of health care services you need.
How often you receive health care services.
Whether the plan pays any of your monthly Medicare Part B premium.
Medicare Part C offers coverage that neither Part A nor Part B cover, so it may be worth purchasing. Get started by talking to a local Medicare counselor about plan details. Visit the Medicare Plan Finder to search by zip code for available plan options near where you live.
The advice provided is for informational purposes only. For additional guidance on Medicare, contact your local Social Security office or Seniors' Health Insurance Information Program (SHIIP) with the N.C. Department of Insurance.