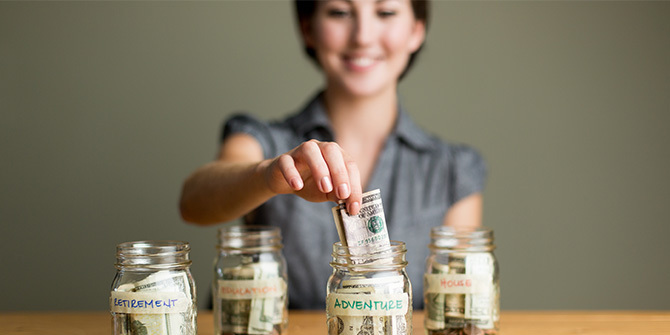 If you're among the millions of North Carolinians who expect a tax refund, you're probably thinking about the best ways to make your money do more for you. Here are seven ways to stretch your refund dollars and feel good about it.
Get to a zero balance on credit cards
Rid yourself of high-interest credit card debt. Try to pay off at least one card. That will free up more money for you to put toward other credit card bills each month. From there you can work toward repeatable victories to continue paying down debt.
Make an extra loan payment
Reduce your balance on high-interest personal loans. This way you can potentially reduce your monthly payments or at least shorten your repayment period and the overall amount of interest you will end up paying. Plus, you could see a bump in your credit score because you'll be carrying less debt.
Plan for the unexpected
Did a car repair put a dent in your budget? Were you caught off guard with unexpected home repairs and had to dip into your emergency fund? Use your refund to help your finances be emergency ready. It's not a matter of "if" another unexpected expense will arise, it's a matter of "when." No rainy day fund? Now you have the money to create an emergency fund! It's a good idea to put away three- to six months of expenses in the event of job loss, illness or unexpected expenses.
Invest in the future of you and your family
Use your tax refund to open or add to an LGFCU Individual Retirement Account (IRA) or contribute to a child's education with a Coverdell Education Savings Account. Of the things that you can never save too much for, retirement and educational expenses top that list. What may look like a robin's egg now, could be an ostrich egg in a few years.
Simple savings
Open or add to an LGFCU Money Market Account, which offers higher dividend rates than a typical Share Account. It's one easy way to save for future family events like marriage or children, even a big family vacation. Or maybe you think you'll need to move a family member into the home. No matter what your future need may be, you'll have the funds to help cover it, leaving your retirement funds intact.
Donate to charity
Consider donating some of your refund to a reputable charity. You're not only contributing to the greater good, you may be able to claim a tax deduction as well. Contact your tax advisor for additional guidance.
Treat yourself to something special
If you don't need to put your refund toward a bigger financial need, go ahead and spend some of it on yourself. Limit your treat about 10% of the refund. Take a class for fun, start that hobby you've been thinking about or maybe take an inexpensive weekend getaway.
The advice provided is for informational purposes only. Contact a financial advisor for additional guidance.