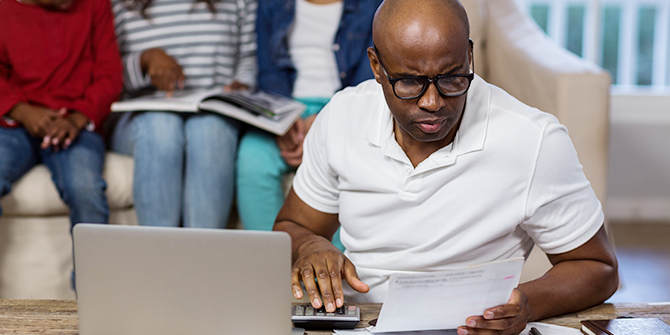 Is it time to refinance your home loan? Refinancing your home loan allows you to pay off your current mortgage and select a new one in its place. This could mean you've found a lower rate than what you're currently paying, or maybe you want to change your loan type. Refinancing may also help you find money to cover a large purchase or consolidate high-interest debt. Depending on your needs, your answers to these five questions might help you decide if refinancing is right for you.
Is a better rate available?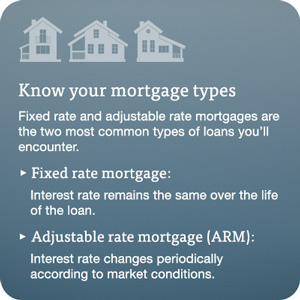 If your original home loan rate is higher than one that you may currently be eligible for, you could be missing out on savings. Refinancing your home loan to a lower rate could reduce your payments and help you keep more money in your account.
For example, a 30-year mortgage with a rate of 9% and a loan balance of $100,000 would mean a monthly payment of about $804. If you qualify for a rate of 3% over 30 years, your new monthly payment would be approximately $421.
That's a monthly savings of around $383. The difference in interest payments over 30 years would be about $137,885. Our "Time to Refinance?" calculator can help estimate any potential savings, depending on your qualifying rate.
Can you cancel PMI on your loan?
If your loan has private mortgage insurance (PMI) attached, refinancing could cancel that premium. PMI is often added to the cost of a home when the buyer has less than the traditional 20% down payment. The lender uses this add-on as security against a default on the loan. PMI costs can range from 0.5% to 1% of the loan.
That means you could be paying as much as $1,000 a year on a $100,000 loan based on a PMI fee of 1%. That amount is added into your monthly payment. Refinancing to eliminate PMI might be the right step if your loan-to-value (LTV) ratio is 80%. LTV is the ratio of the first mortgage as a percentage of the total appraised value of the home.
PMI is not required on any LGFCU mortgage.
Do you want to change your loan type?
Switching your loan from a fixed rate to an adjustable rate mortgage (ARM), or vice versa, is another option on the refinance checklist. ARM loans traditionally start out with lower rates than a fixed-rate loan.
LGFCU's ARM loan can only be adjusted every five years. The rate would increase no more than 2% at each adjustment, or 6% over the life of the loan. With ARM rates around the nation currently at just above 3%, an adjustable rate mortgage loan could put more money in your wallet.
Just be sure you're prepared if the ARM rate rises. Alternately, you may decide a steady rate outweighs any potential savings you might realize now.
For some, the reverse might be better. LGFCU's competitive Fixed-Rate Mortgage offers terms of 10, 15, 20 and 30 years. 
Can you reset the clock on outstanding debt?
Do you have a large amount of credit card debt or personal loans, but plenty of equity in your home? A new lower-interest mortgage could help you turn back the clock on other lingering debt. Use the money saved to pay down debt.
It's important to make lifestyle changes in conjunction with your debt repayment. Be careful not to fall back into old spending habits. Ensure any future credit card purchases you make get paid in full when the bill arrives.
How much time and money will refinancing cost?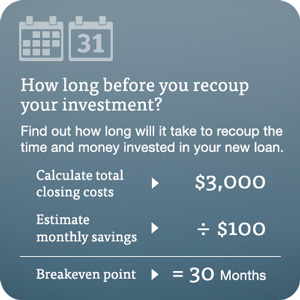 Consider two more factors that go hand in hand with refinancing: time and money. Find out what your new closing costs will be and how long it will take to recoup those costs. That is your breakeven point. If you don't plan to be in the home long enough to recoup those costs, refinancing may not make sense right now.
Find your breakeven point by dividing your new loan's total closing costs by the monthly savings. (Don't forget to add in any pre-payment fees to the closing costs.) You can pay the closing costs either with an upfront lump sum payment or have the costs rolled into your new loan.
When refinancing makes sense
Refinancing your home could either save you money or give you the flexibility to do more with your available funds. Weigh your options and consider these questions to see what you might save.
The advice provided is for informational purposes only. Contact a financial advisor for additional guidance.