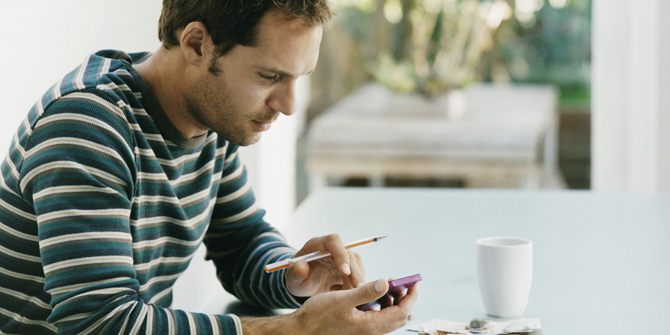 Bad debt — like that carried on your revolving credit card accounts — means you're paying more in interest, and potentially penalties and late fees. That could amount to more than the initial cost of the items you purchased. Plus, carrying debt risks having a secure financial future. To turn things around, a debt consolidation plan can help.  
How credit card debt consolidation works
Debt consolidation allows you to combine all your outstanding debt to receive a lower interest rate, a lower monthly payment or both. To begin consolidating your credit card debt, list all your outstanding bad debt. Be sure to indicate balances, monthly payment amounts and the name of the creditor. Add up your total balances to get a final figure of your outstanding debt. That's the number you'll ask your loan representative to help you pay down.
If approved for a debt consolidation loan, your credit report will show you've cleared outstanding card balances. Your credit rating may be viewed more favorably than before. But you'll need to stay current on the consolidation loan payments if you want to maintain a higher credit rating and remain in good standing with current and future lenders.
 
How do I combine all my debts into one payment?
There are multiple loan types that may be available to help you consolidate your credit card debt. For starters, consider tapping the equity in your home. A home equity line of credit (HELOC) allows you to borrow against the value — or equity — your home has built up. If you qualify, a HELOC may provide the money you need to cover all your outstanding credit card debt. 
Similarly, a personal loan could help combine separate credit card debts into one single, and hopefully lower, payment. Ask your lender if using payroll deduction to repay the loan qualifies you for a lower rate, which can help you pay off your loan faster.
A last resort to consolidate your debt is to find a lower rate card and transfer outstanding balances. Typically, when you're carrying a heavy debt load, opening another credit card is the last thing you should do. But in some cases, a new credit card with a lower rate, and no annual fees or interest when you pay your balance in full, could be a smart move for paying off existing debt sooner.
Set good financial habits for the future
Whether it's saving for a new home or car, eliminating debt may help make that dream come true. Use a debt consolidation calculator to help you see how making one smaller payment would be more beneficial than making many payments to multiple creditors every month. You'll also be able to see how much more money you'll keep in your pocket.
The advice provided is for informational purposes only.
HELOCs are subject to approval, are available for properties located in NC, SC, GA or VA, and are not available for manufactured homes. Members must reside in NC or bordering states to be eligible.
Subject to approval. APR = Annual Percentage Rate. Open-End Signature Personal Loans have variable rates and are available for LGFCU members residing in NC, SC, GA, TN and VA. Variable rate is subject to change quarterly and is based on the 26-week Treasury Bill. The APR cannot increase by more than 1% each quarter over the previous quarter and cannot exceed 18%.
Credit card is subject to approval. APR = Annual Percentage Rate. The APR equals 9.50% plus the Index Rate. The Index Rate is the 26-week Treasury Bill rate set at the first T-bill auction held each quarter and adjusted up to the nearest 0.25%. There is no minimum interest rate. The maximum variable APR for purchases and balance transfers is 18.00%. Cash advances have a fixed APR of 18.00%. Rates are subject to change; see the LGFCU rates page for current terms. Approval of new credit card applications is limited to residents of NC, SC, GA, TN and VA. Interest on cash advances and balance transfers begins to accrue from the date the transfer is posted to your account. Additional fees may apply; see the Visa Credit Cardholder Agreement for more details on our Credit Card page.