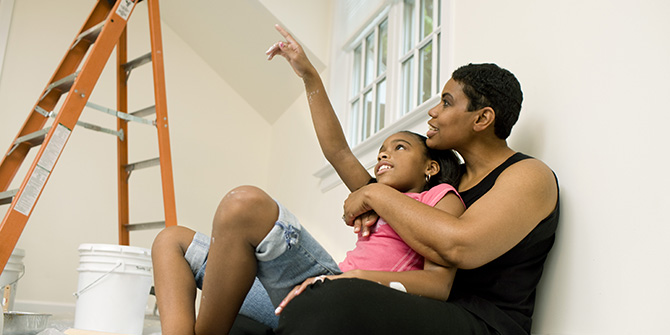 If you're a homeowner facing some upcoming big expenses like college or major home improvements, a home equity line of credit (HELOC) may be just the solution you're looking for. A HELOC is a line of credit that is secured by the equity, or value, you have built up in your home. Unlike a closed-end loan, which is one up-front payment to you — like you might get with a personal loan — the HELOC is open-ended so you can continue to withdraw the money you need as you need it within a specific time period.
Sounds great, doesn't it? We agree. In fact, here are five more reasons we think you're going to love a HELOC:
It's flexible
Sometimes life's big expenses are unpredictable. A HELOC gives you the money you need, when you decide you need it. If your new bathroom addition turns into a major plumbing project, your HELOC has your back. Not only that, you can easily request funds from your HELOC online or via our 24-Hour Voice Response System with a Real-Time Loan Advance.
It can be used for overdraft protection
Your HELOC can be used as overdraft protection for your LGFCU Checking Account. Just one more way that the HELOC is a smart money move!
The three-day rule
Under federal law you can cancel your HELOC (or any signed credit agreement, for that matter) within three days without penalty. You should always carefully weigh your options before entering into a major agreement like this, but if you need to make a last-minute change you can rest easy knowing it's available.
Interest may be tax deductible
Because the HELOC is a second mortgage, the interest paid on it may be deductible on itemized returns. Talk to your tax advisor or an LGFCU Financial Advisor for details.
Low rates
Who doesn't love low rates? LGFCU offers opportunities to make your HELOC rate even lower by using payroll deduction or funds transfer for repayment, or applying for a Home Equity Line of Credit Modification to lower the interest rate on your current HELOC.
If you're looking for extra day-to-day cash or are having trouble paying your mortgage, visit a branch for assistance with finding the right alternative for you.
The advice provided is for informational purposes only. Contact your loan officer for additional guidance.