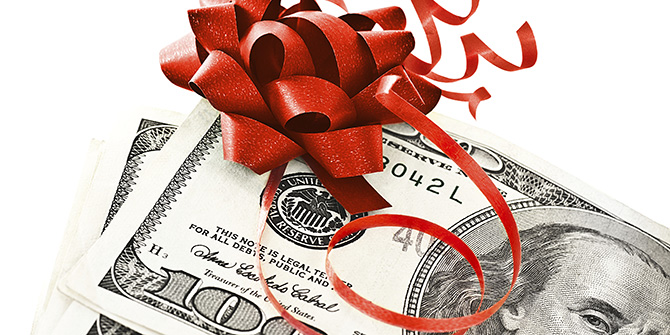 If you spent too much during the holidays or simply wanted to do more, but didn't have the money, a dedicated holiday savings gives you the flexibility to do things differently this year. Consider these strategies to help get you started.
Save over several months
Saving your money can be easy with a holiday savings account. This type of account allows you to contribute fixed, regular deposits to build your holiday savings. A oliday savings account, like LGFCU's Holiday Cash Club, gives account holders the flexibility to save as much or as little as they would like. Similar to a traditional savings account, it earns dividends, which compound daily on the money you deposit. That means even more money you can use to cover a last minute gift.
"It's so easy to use because LGFCU does all of the work."
Member Belinda S. recalls opening her holiday cash club account many years ago and continues to use it to ensure she can cover all of the gifts for her family.
"It's the most wonderful idea for people who want to save money for the holidays. It's so easy to use because LGFCU does all of the work," said Belinda, who uses payroll deduction to have funds automatically deposited into her holiday account every pay period.
Sell unwanted items
If you wound up with a set of unneeded box lights last holiday season, consider selling those unwanted them on consignment or through an online retail site. Your influx of cash could make a nice foundation for this year's shopping fund. If you don't have time to monitor online ads, try returning items to the store. Depending on the cost of the item, you may get a cash refund or a store credit. Either way you come out ahead in budgeting for the next holiday season.
Let your tax refund earn more money
Tax season is here and you may be entitled to a refund. Why not take some of your refund and set it aside for your holiday plans? Or consider adjusting your tax withholding. If you normally receive a large refund, review your W-4 at work and adjust your withholdings so that your next few paychecks are a little bigger. With more in your pocket, you may find it easier to make your holiday plans sooner, since you'll be in a position to pay for all of those great finds.
Choose an alternate date to celebrate
If you're looking for an unconventional way to save on holiday expenses, try moving your celebration date to a time when items are on sale. You can save a little money with your post-holiday shopping, especially if you're buying for a crowd, but still enjoy the spirit of the holiday. 
Log in to Member Connect to open a Holiday Cash Club account and start saving.