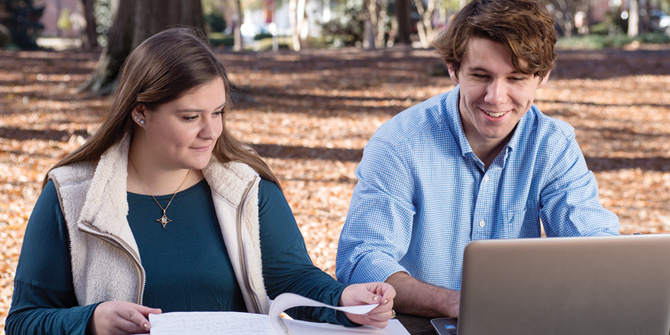 For some students, the road to college is set in stone. They finish high school in the spring and head off to a dorm room in the fall. For others, the path may have a detour or two to earn money, travel or find answers to life's important questions. Regardless of when the student makes it to college, a tuition bill won't be far behind. 
According to the College Board, the average cost of attending a four-year public college, including room and board, is $24,000 per year; private school is $45,000 annually. Here are four tactics to consider now if you and your student aren't sure you'll be able to cover the cost of college when the time comes.
Start college in high school 
If attending college right after high school is the planned route for your teen, the Early College High School program could help reduce the tuition bill long before he steps foot on campus. The program gives him a chance to receive a high school diploma and an Associate's degree, or up to two years of college credit upon graduation. As part of the program he takes a two-track approach with both high school and college classes. 
Unlike a dual enrollment approach where he would be enrolled in both high school and college simultaneously, early college students are classified as high school students who typically have fewer high school classes. Here college courses are added as the replacement. The early college approach could be a great way for the student to keep tuition costs down and finish a little sooner. 
Take a gap year
Taking a year off before going to college, known as a gap year, could offer your child time to explore her interests before starting a specific educational path. During this time, she can volunteer in the community, travel, or work and save money for school. 
Some programs, like Americorps or City Year, allow young people to volunteer in the community, while also earning money for college. Plus, this may also be the time to figure out if college is the best path before money is spent on tuition and books. In the end, the gap year may be a way to gain real-life experience, which can be both personally and financially fulfilling. 
Earn credit for work/life experience  
Some colleges now recognize the experience gained in life and careers. If your student decides to work now and apply to college later, job proficiency may count for college credit. But there's a catch to earning credit for what he may already be good at: he'll have to prove it. 
Most schools that accept work/life experience for college credit require subject-specific exams administered by private companies. The tests are said to cover what one could reasonably expect to learn in a semester-long college course. For example, if your teen goes to work in the IT department after having taught himself computer coding, he may need to take and pass a coding-specific exam. 
Check for training courses offered by employers, as well as professional licenses or certifications that may be accepted as college credit. 
Look to traditional sources 
No matter when your student plans to attend college, there are some traditional funding sources such as scholarships and grants that remain a valuable resource. These funds don't have to be repaid like a loan. The LGFCU Scholarship, for instance, is a one-year $1,000 award available to 120 qualified graduating high school students and students attending colleges, universities and graduate schools. 
Member and scholarship recipient Frank S. said receiving the LGFCU scholarship not only helped his family cover college expenses, but gave him choices he might not otherwise have had. 
"I've been given an opportunity to choose what I'm best at and make a difference in society," said Frank, a freshman at a public college in North Carolina. "I can figure out what I really want to do."
When your student is ready for college, these funding options can help cover some of the costs. 
The advice provided is for informational purposes only.