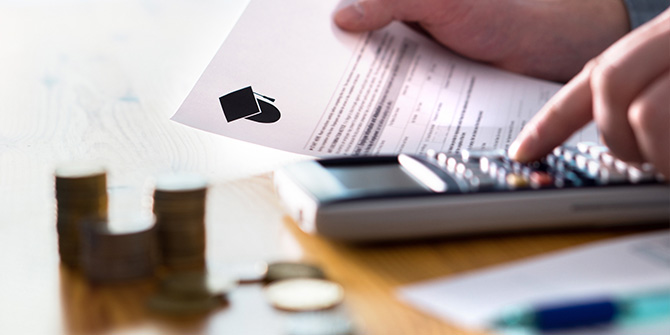 For some students, the road to college may have a detour or two to earn money, travel or find answers to life's important questions. Regardless of when your student makes it to college, tuition bills won't be far behind. Here are four options to consider now if you aren't sure how to pay for college.
Start college in high school
North Carolina's Early College High School program could help reduce the tuition bill and give your student a glimpse of life on a college campus. The program lets your child simultaneously earn a high school diploma and an associate degree, or up to two years of college credit.
With this option, "early college" students are classified as high school students who replace some of their high school classes with college courses. This approach could help keep tuition costs down and allow your student to finish college a little sooner.
Take a gap year 
Taking a semester or a year off before going to college, known as a gap year, could offer your child time to explore career interests or travel before starting a specific educational path.
Some U.S. federal programs, such as Americorps or City Year, allow young people to volunteer full time in the community for about a year. Once the volunteer period has ended, your young adult could receive housing subsidies, a living allowance and college tuition assistance. Your youth may also join the workforce on their own to earn money.
In the end, the gap year may be a way to gain life experience, which can be both personally and financially fulfilling.
Earn credit for work-life experience
If your student decides to work now and apply to college later, job proficiency may count for college credit. Know that each school willing to accept work-life credit requires an exam to better understand your young adult's skill set and potential knowledge gaps.
Encourage your young adult to ask their employer if the company pays for training courses, professional licenses or certifications which could later be accepted as college credit.
These work-life plans may save you and your young adult money on tuition by waiting.
Look to traditional sources
No matter when your student plans to attend college, traditional funding options such as scholarships and grants remain a valuable resource.
These funding options can help you discover how parents pay for college tuition.
The advice provided is for informational purposes only. Contact a financial advisor for additional guidance.