LGFCU helps you pay for college, trade or graduate school expenses.
Each year, we award 120 one-year college scholarships for graduating high school seniors and students attending colleges, universities, graduate and trade schools. All scholarships are for $1,000, payable in one installment to the school, and may be applied to tuition, textbooks, computers or other fees.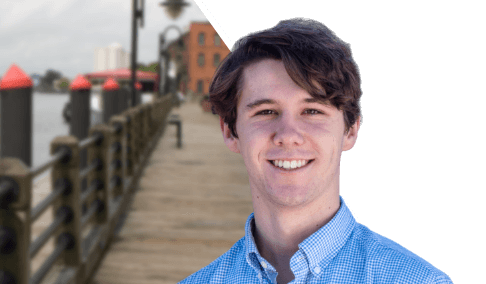 I was awarded a scholarship, which really helped financially. This has given me an opportunity to choose what I'm best at and make a difference in society."
Frank S. | Wilmington
Application requirements
LGFCU members in good standing are eligible to apply for this scholarship. A member in good standing is not overdrawn on Checking or Share Accounts, and has not defaulted on LGFCU loans. UTMA Accounts do not qualify. Applicants also must:
Have a minimum unweighted GPA of 3.0
Be a full-time graduate, undergraduate or trade school student
Submit official school transcripts
Have an individual Share Account or a joint Share Account with a parent or guardian
Scholarship selection process
The LGFCU Scholarship Committee selects the winners, who are notified in April.
If you have questions about the application process, email us at scholarships@lgfcu.org or call us toll-free at 800.344.4846.
STATUS: Application deadline has passed. No longer accepting applications.
Other financing methods
Check out the Coverdell Education Savings Account as another way to cover the costs of higher education. Start saving early to take advantage of the tax benefits of this deposit account.
There are many college scholarship websites and the College Foundation of North Carolina (CFNC) is one that's a good resource for information on many college-related topics such as financial aid, grants and scholarships. As a federally chartered credit union, LGFCU cannot participate in CFNC programs.