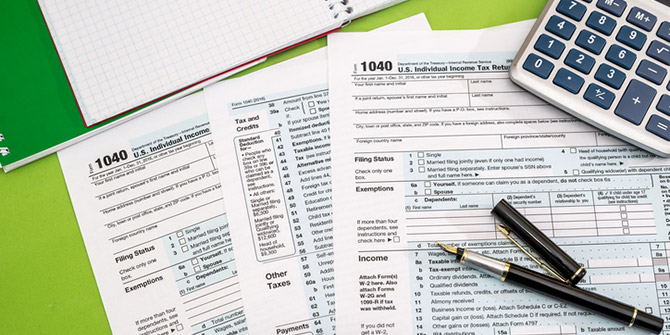 Whether you choose to use an online tax preparation app, hand the job over to an accountant, or file your own taxes offline, make sure you avoid the six most common tax filing mistakes.
Faulty math
A small miscalculation can throw off your numbers and possibly trigger IRS scrutiny.
Name changes and misspellings
If you use a name other than the one the IRS has on file for your Social Security number — even a misspelling — it can spell trouble when you file.
Omitting extra income
Did you have a secondary source of income last year and didn't receive a tax form for it? If so, complete and submit an IRS form 1099-MISC.
Deducting funds donated to charity
Donating to a charity can be a win for you — a lower tax burden — and a win for the charity. Money can be deducted as a charitable contribution as long as you get a receipt. However, only donations of food, gently used clothing and household items given to an organization with a tax-exempt status can be deducted from your taxes.
Not using the most recent tax laws
There were major changes to the tax code in 2017. Here are some of them:
The standard deduction increased to $6,350 for single filers, $9,350 for head of household, and $12,700 for married filing jointly.
The maximum earned income tax credit (EITC) increased to $6,318.
The maximum income limit for the EITC increased to $53,930.
Annual deductible amounts for Health Savings Accounts increased (for individuals only) to $3,400.
Sign your forms and send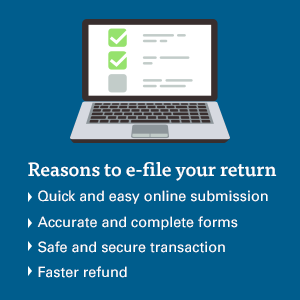 If you're filing a paper form, be sure to sign and date where necessary. Also, get a receipt to confirm your mailing. Even better, file your taxes online for a faster and more secure submission. Not only will you get any potential refund faster, but e-filing with good tax software can reduce the chances of making a mistake. The software can also help check for missed deductions or credits. If you owe money, you can set an automatic payment date anytime on or before the tax year's due date. Like filing a paper form, you'll still need to sign your return when you e-file. To do so, you'll use a Self-Selected PIN to confirm submission instead of your signature.
If you need help filing your taxes, call or visit a branch near you to ask questions or get low-cost tax help. Members can also get a discount when filing their taxes online with TurboTax.
The advice provided is for informational purposes only. For additional guidance contact your tax advisor.