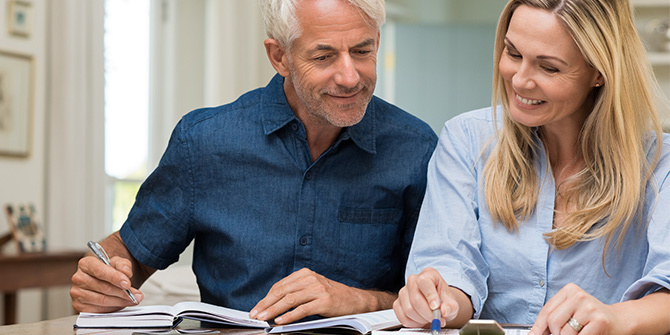 Keeping your beneficiary designation forms for your financial and work benefits accounts up-to-date can easily be overlooked. If you fail to make the updates, you increase the risk of accidentally disinheriting a loved one. Just as important, you increase the risk your final wishes may not be followed. 
Two good reasons to update beneficiaries
Any time there is a major life change — birth, death, marriage, divorce, new job, new home — is a good time to review the people or organizations you have chosen to receive your money and property. Correctly completing your beneficiary forms and keeping them up-to-date is just as important as having a will for two reasons:
Current forms ensure your assets will go where you want them to go (e.g. to one or more individuals, a charity, a trust, etc.) regardless of what your will says.
Designating a beneficiary often avoids the time-consuming and potentially costly probate process.
How do you know when it's time to update your beneficiaries?
There are a few situations that may prompt a review of your beneficiaries:
Benefits renewal. Your employer may require you to review and re-confirm the beneficiaries you have chosen to receive your assets.
Job changes: If you have recently changed jobs, you may need to roll over your retirement account. If you have an IRA with LGFCU, it may be helpful to review or update your IRA Beneficiary Form.
Life changes. Have you purchased a home, gotten remarried, gotten divorced, had a baby or adopted a child?
Estate planning. If you recently updated your will, beneficiary designations should match documents like life insurance or financial accounts. If they do not match, the beneficiaries found in your financial documents could overrule what your will says.
Time to get started 
It's a good idea to review your beneficiary forms at least once a year. And because life is unpredictable, it's also a good idea to name one or more secondary beneficiaries. This may help eliminate confusion in case a primary beneficiary is deceased.
If you're having trouble organizing your estate documents or need help getting started, your Credit Union can help. Affordable help managing estate planning needs with a participating attorney is available for members. Call your local branch for an appointment.
The advice provided is for informational purposes only. Contact an estate planning attorney for additional guidance.