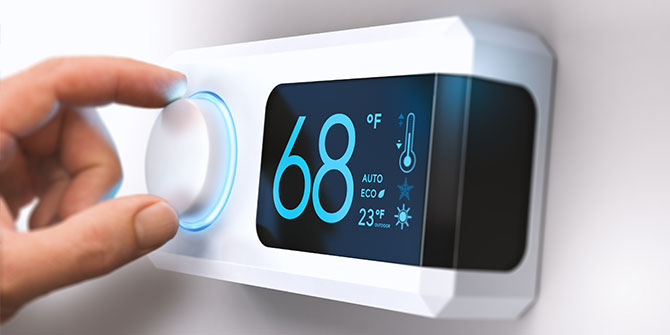 Got a hole in your wallet? That's what it can feel like when you have gaps in your household budget allowing money to slip through unnoticed. Plug up common budget gaps and hang onto your cash with these tips.  
Get rid of wasted technology
If you have devices that stream video, you may not need a cable subscription. Internet streaming services offer many options that give viewers the flexibility to "cut the cable cord." Or, if you want to keep your cable service, reduce your costs by buying a modem instead of leasing it from your cable provider. You can save more by reviewing your cable service to see if there is a cheaper package that will meet your needs and eliminate those expensive channels.
Also, if you have a reliable mobile phone service, consider canceling your landline contract to save hundreds of dollars each year.
Watch out for introductory rate increases
Free or reduced introductory subscriptions to publications and online services can renew at a higher rate. Service providers expect that you'll forget to cancel your subscription until you see the charge on your credit card bill and then it may be too late. Read the terms before you commit. If you plan to cancel be sure to set a reminder or note the date on your calendar when the intro rate is set to end.
Energy savings = cost savings 
There's a lot to be said about the pennies adding up to dollars. Consider unplugging "energy vampires" such as cellphone chargers or rarely used appliances, all which can add up to hundreds of dollars each year. Install a programmable thermostat to help reduce utility bills and replace older model appliances with energy-efficient ones. For specific ideas, contact your utility provider and ask about a free in-home energy audit to pinpoint even more ways to reduce your energy costs.
Check your insurance policies
Many insurance companies raise premiums annually, so you may want to review your insurance policies yearly and call other insurers for a free quote. You can also ask if there's a savings for bundling home and auto policies and if there are any other available discounts that you aren't already getting. You may even consider raising your auto deductibles to lower your rate.
Pay it down and switch it up 
If high-interest credit cards are causing a budget gap, consider consolidating your debt with a lower-interest loan, like a Home Equity Line of Credit or a Signature Personal Loan. You may be able to save on your monthly payment, lower your rate and pay off your debts faster than you expect.
Look for the holes in your budget and be sure to close them with a few simple steps that can save you hundreds of dollars each year. 
The advice provided is for informational purposes only. Contact a financial advisor for additional guidance.