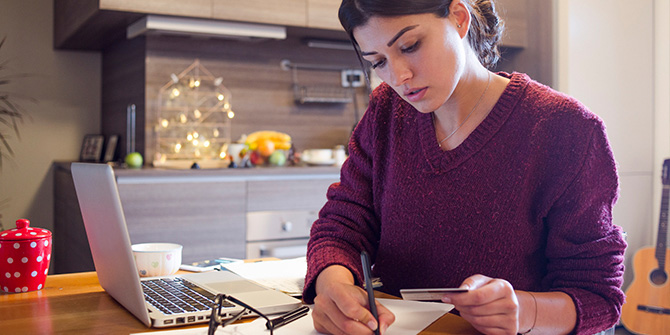 A low credit score can impact your ability to buy a home or car, or even get a job. If you're struggling to improve your credit, enlisting the help of a credit repair company may sound like a good plan. But is the cost actually worth it? Here's what you need to know before hiring a credit repair company.
A few things to know first about credit repair
The credit repair process takes time. So, you may not see immediate improvements to your credit score. If someone is promising you a quick fix, walk away! There is no quick credit fix. Be patient with the process. If you choose to work with a credit repair company, research it first. Read Better Business Bureau reviews about the company and search the Consumer Financial Protection Bureau's database for complaints.
Is it worth using a credit repair company?
To improve your credit score, credit repair companies start by pulling a copy of your credit report from each of the three credit bureaus. The company looks for negative issues on your report, such as charge-offs, judgments and tax liens. It then works out a plan to:
Validate the negative information the creditor is reporting.
Dispute a reporting error.
Negotiate with creditors to get the negative items removed from your credit report.
Send cease-and-desist letters to debt collectors on your behalf to stop any collection efforts.
Creditors typically only report to the credit bureaus once a month. If there's an item that needs to be disputed, the credit bureau has 30 days to complete the investigation once the dispute is filed. You'll be notified by mail of the outcome of the dispute.
How much does credit repair cost?
The amount for repairing credit varies from company to company. Typically, there is a setup fee — reportedly as low as $60 and as high as $100 — then a monthly fee that could cost anywhere from $50 to $130. You may pay a one-time flat fee or you may pay for each item that gets removed from your report. It's important to note companies can't request or receive payment from you until they complete the plan they have developed for you.
Can I do it on my own?
You can repair your credit yourself! You'll have to make the calls, negotiate with creditors and work with the credit bureaus. Doing it yourself may be time consuming, but it could potentially save you hundreds of dollars.
Start by getting your credit reports from annualcreditreport.com and learning what your credit score is. You have access to your credit score through Member Connect if you have a loan with LGFCU as well as through some credit card companies that provide your score at no additional cost.  If you're already an LGFCU member, let us help you make a plan to get your financial life back on track with customized, no-cost financial counseling.
The advice provided is for informational purposes only. Contact a financial advisor for additional guidance.