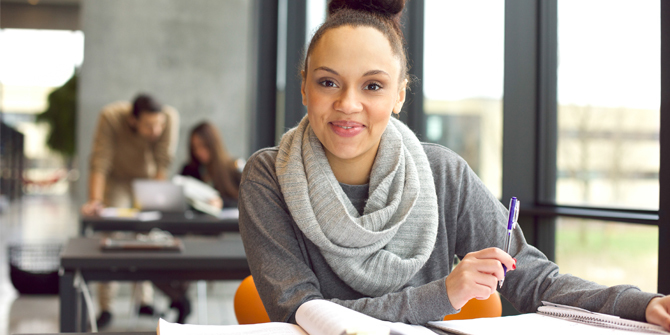 Tax time is here. As a college student (or the parent of one) the question, "Do college students need to file?" hangs in the air. Here are some common questions and answers that may help students with the tax filing process.
Do I have to file?
Depending on how much money you made last year, you may not have to file taxes. If your earned income (wages and tips) last year, was less than $6,300 and your unearned income (interest and dividends) was less than $1,050, filing a tax return isn't required.
Of course, you might still want to file. Even if you made less than the minimum required to file, but you worked any part of the year, your employer took taxes out of your paycheck. You might be able to get a little bit of that money back as a refund for your effort.
What's my tax status?
If you decide to file a tax return be sure to talk with your parents. Living on campus and making your own decisions may feel like adulthood, but you could still be considered a dependent for tax purposes. The IRS guidelines say that if you're a student, your parents can continue to claim you as a dependent on their returns until you turn 24. So, ask your parents about your dependency status before filing, as it may impact how you prepare your return.
Is completing a tax form hard?
The level of difficulty of filing your taxes is going to depend solely on your individual situation. After you've received all of your tax documents, you'll then be able to determine which tax forms you need to file with the IRS.
However, if your tax situation is relatively simple, you may be eligible to use the 1040-EZ. The 1040-EZ is one of the simplest tax forms available. It's just a single page and is available as an online form or as a paper document. Once you add your name, address and Social Security number, you're about halfway done!
If your tax situation is more complicated and you can't use the 1040-EZ, then there is the regular 1040 form. This form is more detailed and longer than the 1040-EZ, but that doesn't mean it has to be difficult.
To determine which tax forms you need, visit the IRS website to get more information.
How do I file?
When it comes to filing you can do it yourself or get professional help. If you made less than $66,000 during the previous tax year and want to do taxes yourself online, you could be eligible to use Free File, the IRS' online basic tax filing software.
The IRS also allows you to file using their free mobile app, IRS2Go. You can download it from the Apple App Store, Google Play or Amazon Appstore. Remember, if you're not using Wi-Fi to connect your device to the internet, data charges may apply. Be sure to check with your carrier for additional details.
However, if you don't feel like you know the subject well enough, you don't have to tackle tax filing on your own. You can get help from a tax professional online or in person. Your tax document needs and income level will determine how much, if anything, you pay to have your taxes prepared by a professional.
Where can I get help with filing?
Start your search where you are, since help may be available on your campus. Sometimes students majoring in business help with the Volunteer Income Tax Assistance (VITA) program. VITA offers free tax help to those who generally make $54,000 or less, persons with disabilities and limited English-speaking taxpayers who need assistance in preparing their tax returns.
These IRS-certified volunteers provide free basic income tax return preparation with electronic filing to qualified individuals. If you don't have a campus network of VITA volunteers, the IRS can help you find a location that does, such as your local library, community center or other large gathering place in the community.
As a Credit Union member, you can get low-cost tax preparation at a branch near you. LGFCU members who prefer to use an online solution to complete and file their returns can get a discount when using Turbotax®.
Tax returns are due mid-April every year. Use these tips to help you get a passing grade on the filing process during your college years and beyond.
The advice provided is for informational purposes only. Contact a tax advisor for additional guidance.