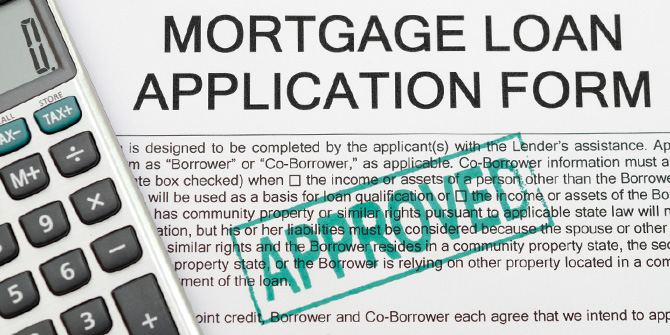 When buying a home, the neighborhood, the physical condition of the property, the layout and the price naturally top your list of attributes. However, selecting the most favorable loan and terms, as well as a lender you trust, are crucial elements of the home buying process and should also be added to your list. Here's how to get the mortgage that meets your needs.
Look for the best rates and terms 
You shouldn't pay more for a home than you have to. A little research will help you discover how much borrowing from a lender will cost. One way to keep more money in your pocket is to find a low interest rate mortgage. A lower interest rate means you'll pay less over the term of the loan.
Also, consider what type of rate you're getting. Is your interest rate fixed, adjustable or balloon? A fixed-rate mortgage means your loan rate doesn't change over the life of the loan. Your payments are split into equal monthly payments. With an adjustable rate mortgage (ARM), you'll likely start with a rate lower than a fixed. ARM rates could adjust up or down every few years. There is often a cap on how much the loan rate could adjust. Balloon rates allow you to save on your monthly payments upfront, then pay a larger lump sum payment or balloon payment, at the time your loan ends. Once you know your rate you can calculate your monthly principal and interest payment.
Be sure to do your homework before you meet with your lender. The more you know about the potential benefits of a 15-year fixed-rate mortgage or a 5-year adjustable rate mortgage (ARM), for example, the better chance you have finding the mortgage that's right for you.
If you're a first-time homebuyer, you'll often discover many special incentives and programs to buy a home. LGFCU's First-Time Homebuyer's Loan offers competitive rates and requires no private mortgage insurance (PMI). This extra insurance charge is added on by some lenders who don't fully trust you'll repay the loan. No PMI means more savings.
Lastly, when searching make sure you're comparing apples to apples. Even with the same interest rate, monthly payments can vary significantly depending on the terms of your loan and annual escrow changes. Things like homeowners insurance and property taxes could affect your payments. Use an online mortgage calculator to get an idea what your payment might be. You can also use a mortgage calculator to compare two loan options.
Closing costs and other fees
It can be tempting to simplify your loan shopping process by simply looking at the down payment and interest rate. However, closing costs and other hidden fees can add a considerable amount to your overall mortgage costs. Unforeseen expenses could include home or pest inspections and appraisal fees. Closing costs typically amount to 3 to 5 percent of the total cost of the loan. Make sure you anticipate and budget for these fees.
Choose your lender 
Do you prefer to work with a smaller lender with a great rate who will take the time to get to know you? Or is your priority getting the best rate with less personalized service? This is just one consideration you have to decide on when choosing where to get a mortgage. You can ask friends, family or your real estate agent for referrals. Then check online review sites and see what others have to say about the lender.
You should feel comfortable with the lender and the mortgage you choose.
 Keep these tips in mind as you begin your search.