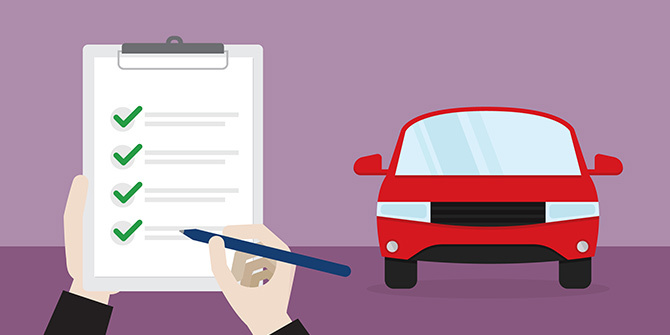 Car insurance is required in North Carolina. That doesn't mean you have to pay a lot for the best policy coverage. Here are a few tips to help you find savings.
Review your insurance policy deductible 
A deductible is the portion of the insurance claim you have to pay before the insurer pays its part. The price of the policy is partially determined by the amount of your deductible. The higher your deductible, the lower your premium. Consider increasing your deductible so you carry more of the financial risk after an accident. Just make sure you have available savings to cover the higher deductible amount. If you have an auto loan, check with your lender so you're meeting the insurance deductible requirements.
Credit history plays a role 
Under North Carolina law, auto insurance companies can access your credit history to help with pricing your policy. Many insurers believe consumers' credit histories can be used to predict whether the customer poses a greater risk for filing claims. As a result, keep an eye on your credit report, since a good credit score could help you get a lower rate on your policy.
Check your coverage level
Consider removing collision insurance if your vehicle is older or has limited value. Collision pays for repairs or replacement of your vehicle if you collide with another vehicle, regardless of who is at fault. It's possible the cost of the collision insurance could exceed anything you would get back on a claim.
Physical damage reductions offer the greatest savings with limited risk. Think carefully about this decision. The last thing you want is to be underinsured. It could jeopardize your entire financial future if you're held responsible in an accident and your policy doesn't have enough coverage.
Look for good driver discounts
A good driving record is typically a huge plus for keeping auto insurance costs down. Some insurance companies offer discounts for those who have completed defensive driving courses or have special car equipment such as anti-theft devices or so-called "black boxes." An insurance provider uses telematics equipment or a black box to record and monitor your driving habits. The company then sets your premiums based on those driving habits.
Shop around for a better rate
If the first insurance quote seems high, and you don't feel comfortable cutting areas of the policy, see what other car insurance quotes are available. Ask for a discount when you bundle your auto insurance with other insurance products, such as renters or home insurance, or life insurance with a single carrier.
If your car insurance is dragging down your budget, consider these tips to help save money.
The advice provided is for informational purposes only.