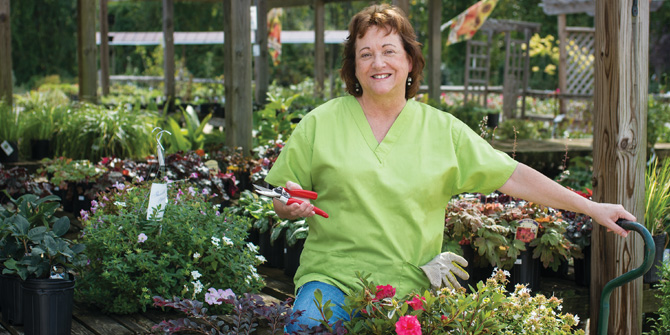 Changing careers after retirement takes planning, the ability to learn new skills (or enhance existing ones) and the drive to start anew. And it doesn't have to cost you a lot of money. Here are a few tips to get started.
Create a list of career goals
Starting with a clear vision can help you set realistic targets for your next career. Be specific about the type of job you'd like to have. Think of the type of experiences you want as well as factors like income requirements and job satisfaction.
Stay focused on your goals by writing them down. Use a notetaking app, or grab a pen and paper. Get creative and make a vision board. Cut out articles, words, phrases and images that have meaning to you. Then paste the pieces onto poster board. Place the board in a location where you can see it frequently. Visualizing what you'd like to achieve is especially important if you're switching to a new field.
Ask for help
Starting over may seem daunting at first, but it doesn't have to be. Friends, family and strangers could be potential resources. Leverage with your existing network of professional contacts you've made over the years. Ask friends and family for introductions to key personnel people at the companies where you might want to work if they have the connections. Or if starting your own business, look for experts who can provide advice and mentoring. More and more you'll find some of these experts at local co-working spaces or business incubators.
Free, online networking sites or professional associations could lead you to others who do work you're interested in learning more about. Your contacts may give you a leg up on those just entering the workforce and a better chance of finding the job you want.
Consider hiring a career coach. The cost may well be worth the expense since they can help you identify skills from your current job that could transfer well to your next one. They can administer self-assessment quizzes and guide you in creating strategies to achieve your goals. Also, books and articles are a great source of helpful advice.
Find free or low-cost ways to develop skills you need 
Before committing to a new career, research the skills you'll need to be successful in your desired job. You may not want to invest a lot of money in specialty certifications or degrees if you're not 100 percent certain you're going to be happy in your new role. So start small. Find free or low-cost ways to learn the basics.
Try cross-training or job shadowing with someone who works in the field you want to pursue. Or, someone willing to share lunch hours and breaks so you can learn the basics. If all goes well, you'll walk away with new or additional insight that only cost a few lunch hours.
Your area library and local non-profits may offer free or low-cost programs to help you improve your current knowledge base that could help in learning more about the new career. For example, volunteer your time building houses if you're interested in improving your handyman skills. Or help prepare meals while learning the catering business.
Some community colleges offer low-cost programs designed to help with career transitions for people aged 50-plus who are at or near retirement. Free online learning programs are also a great way to show potential new employers you're committed to developing your new career.
If you are ready for an advanced degree or certification, you're not too old to seek financial aid, including scholarships and grants. Look to LGFCU for help with funding your education. Apply for a one-year college scholarship to help pay for college or graduate school expenses.
Prepare your finances
Whether you're starting over out of want or need, a financially sound base is important. One of the most important issues to consider as a retiree in transition is your Social Security benefits.
Talk to a financial advisor to identify the best time to start receiving Social Security benefits. A tax advisor can help you navigate potential tax implications that could affect you if you collect Social Security benefits and a paycheck. An advisor can also help you adjust your budget to your new lifestyle. That means making sure you have enough money to cover expenses in case finding a job takes longer than expected or you make less money in your new position.
If you need help organizing your finances to prepare for retirement, including exploring the possibility of a second career, call your local branch to make an appointment with a financial counselor.