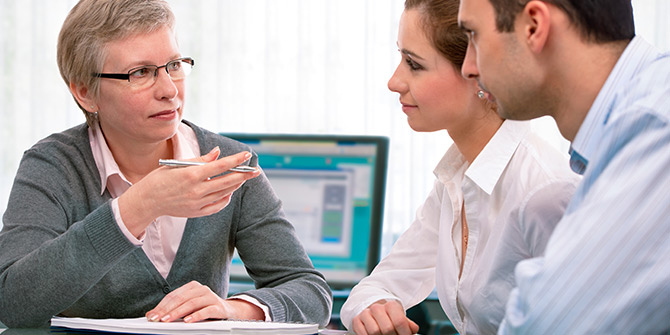 Choosing a tax preparer is one of the most important decisions you will make during tax season. You have two options: prepare your own return or have someone else do it. If you're not comfortable preparing your own return and choose to pay someone, there is no shortage of tax preparation firms or independent consultants to choose from. So where do you start?
Check for a level of responsibility
A professional preparer is responsible for accurately preparing your return based on the information you provide. In addition, this person also needs to be up-to-date with any tax law changes for the year and able to answer questions about your tax return. While the tax preparer is responsible for inputting the data correctly, you are still ultimately responsible for providing accurate information for the items reported on your tax return.
Check on their reputation 
Check the individual or firm's credentials by reading online reviews. If you have friends or family who may have experience with the individual or firm you're considering, talk to them about their experience. Before you make a final selection, have a talk about the support the tax preparer offers during and after tax season.
You can also look at the IRS Directory of Federal Tax Return Preparers. Consider how long the individual or firm has been preparing taxes and the probability of them being around in the future for questions. Professional tax return preparers are registered with the IRS by their PTIN, preparer tax identification number. Use a tax preparer who openly furnishes the PTIN. Make sure the preparer signs the tax return and provides you a digital or hard copy willingly.
Will they provide help with a tax audit?
Audits can happen regardless of how accurate your return is. Choose someone you will be able to contact in case the IRS examines your return and has questions regarding how it was prepared. Your tax preparer will be able to speak with the IRS on your behalf concerning the preparation of your return, payment or refund issues, and mathematical errors.
Know when to walk away
You won't be doing yourself any favors by hiring just anyone to do your taxes. Watch out for preparers who display the following red flags:
Claim they can get you a larger refund than others.
Base their fee on a percentage of your tax refund.
Suggest you deposit your refund into their account and they will transfer you the funds with interest later.
Want you to sign a blank return.
Imply endorsement by the IRS. (The IRS does not endorse anyone.)
It's best to keep looking for the right preparer if you see any of those warning signs.
Tax season is stressful enough whether you prepare your own taxes or hire a professional. Let LGFCU help with discounted tax help in-person at a branch nearest you. You can also prepare your own taxes online with TurboTax.
This article is for informational purposes only. Contact your tax advisor for additional guidance.