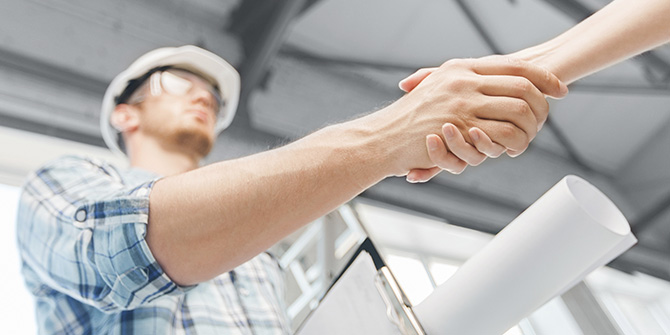 Do you have home repairs or renovations in your future? It can be daunting, finding the labor you need to get the job done right. Before hiring a contractor, here are some important things to consider:
Ask around. Start by asking friends, neighbors and local building supply companies for names of reliable contractors.
Think licensed. You want a contractor who is licensed and insured to work in North Carolina. If a bid comes in significantly lower than others, this may be an indication it's an unlicensed contractor.
Get multiple estimates. Get at least three bids to compare. Make sure the bid is fixed, meaning it's based on the total job. Otherwise, the bid can grow due to unexpected time and materials. Each bid should be in writing and contain a breakdown of labor and material costs.
Check references. Ask the contractor for a list of references and contact the Better Business Bureau (www.bbb.org) to see if any complaints have been filed against that person. When talking to a reference, ask if you can see the work that was done. You'll see exactly what the customer received, and can decide if it meets your expectations.
A few other warning signs to look for:
Be wary of anyone who shows up at your door saying there is a serious problem that needs to be addressed immediately. Seek a second opinion before taking any action.
Be cautious of special offers, such as using your home as a model to receive a discount, or a bid that is good for one day only.
Be cautious of a contractor who wants full payment up front. Most contractors expect a small amount to begin, with the remaining payments spread over the course of the project.
For more information about hiring a contractor in North Carolina, visit the N.C. Licensing Board for General Contractors at www.nclbgc.org or the N.C. Attorney General's Office at www.ncdoj.com.