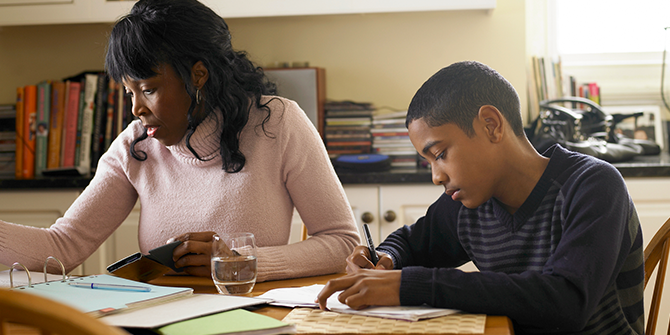 Do tax credits mystify you? You're certainly not alone! You may be missing out on one of the most beneficial credits for families with low or moderate incomes — the earned income tax credit (EITC). According to the IRS, nationwide during the 2017 tax filing season, 27 million eligible workers and families received about $65 billion in EITC. The average amount of EITC received in North Carolina was $2,509 that year. Do you qualify for this tax-saving credit?
Am I eligible?
To be eligible for EITC, you must:
File as single, widowed, head of household or married filing jointly.
Have a valid Social Security number. If filing as married filing jointly, you, your spouse and your qualifying children must have valid Social Security numbers.
Be age 25 or older, but younger than 65.
Income requirements
For 2018, if you're filing single, head of household or widowed, your earned income and adjusted gross income (AGI) must be less than $15,270 if you have zero qualifying children; $40,320 if you have one child; $45,802 if you have two children; or $49,194 if you have three or more children.
If your filing status is married filing jointly, your earned income and AGI must be less than $20,950 if you have no children; $46,010 if you have one qualifying child; $51,492 if you have two children, or $54,884 if you have three or more children.
Earned income and AGI limits
If filing...

Qualifying children claimed

Zero

One

Two

Three or more

Single, head of household or widowed

$15,270

$40,320

$45,802

$49,194

Married filing jointly

$20,950

$46,010

$51,492

$54,884
Source: IRS website
The IRS considers all income that is earned as eligible for the credit. This includes wages, salaries, tips and other taxable employee pay such as earnings from self-employment, or if you own or operate a business. If you received income from investments including stock dividends, rental income or inheritances greater than $3,500 during the year, you will be disqualified from the EITC. Other types of ineligible income are child support, retirement income, Social Security benefits, unemployment benefits and alimony.
Credit amount
The maximum amount of EITC for 2018 is:
$6,318 with three or more qualifying children
$5,616 with two qualifying children
$3,400 with one qualifying child
$510 with no qualifying children
Eligibility fluctuates
Taxpayer situations and tax laws change from year to year and as a result, your eligibility for the EITC may change. Your eligibility status could change due to unemployment, loss of income, receipt of additional income, a change in marital status, or a change in a spouse's employment situation. Check with your tax professional to confirm your eligibility for the EITC from year to year.
Preparing your taxes
If you use a qualified tax software system to prepare your taxes, it will ask you the right questions to help you maximize all the available credits — especially the EITC. For this reason, you minimize your margin of error with claiming tax credit by using qualified tax software versus using a pencil and paper.
Let LGFCU help you with your tax preparation this year!
If you use TurboTax to prepare your taxes online you can receive an LGFCU member discount. If you have basic tax preparation needs, low-cost tax help is available at your local branch, subject to eligibility. Complete your taxes yourself by using Free File, the IRS' online tax preparation site.
The advice provided is for informational purposes only. Contact a tax advisor for additional guidance.