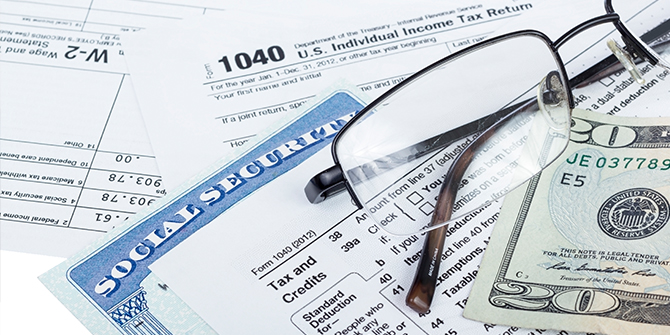 The holiday decorations have been boxed up and the New Year's confetti has been swept away. Now your mind is swirling with tax questions for the upcoming season. 'What tax forms might I need?' is the first question that needs to be answered. Here are the most common documents you may need to file your return.
Income forms
These tax-related documents are mailed to you, unless you chose to receive them electronically or online. If you opted for a digital version, be sure to look for an email reminder or text notification that your forms are available. These forms will be accessible no later than January 31:
W-2 forms – Income from all employers you (and your spouse, if filing a joint return) worked for during the tax year.
1099 forms – There are different types of 1099's depending on the type of income you (or your spouse) received during the year:


1099-Int – Interest received on accounts
1099-Div – Dividends earned on stocks
1099-B – Proceeds earned on the sale of stocks and bonds
1099-Misc – Income earned from self-employment, jury duty, lottery and gambling winnings
SSA-1099 – Any Social Security benefits received
1099-G – Unemployment income paid to you during the year
Income adjustment forms
You may be allowed adjustments to help reduce the amount of taxes you owe and increase your chances of receiving a refund. These documents note any adjustments you may be able to claim, and are mailed to you or may be accessible online no later than January 31:
5498 – IRA contributions made for the tax year
1098 – Mortgage interest paid
1098-T – Tuition and student loan interest paid
1099-SA – Contributions to a Medical Savings Account (MSA) or Health Savings Account (HSA)
Credit and deduction sources
There are many tax credits and deductions for various expenses designed to help lower the amount of tax you must pay. You won't receive an official tax form for these. Instead, you may need to gather the information from check stubs, receipts or account statements. You can also use a money management app like Compass to review your transactions from the last year. If using mobile, data fees may apply. Check with your service provider. Examples include:  
Childcare costs
Charitable contributions
Medical expenses
Get help with your taxes from your Credit Union
If you need help determining which tax forms to use, call or visit a branch near you to ask questions or get low-cost tax help. 
The advice provided is for informational purposes only. Contact a tax advisor for additional guidance.