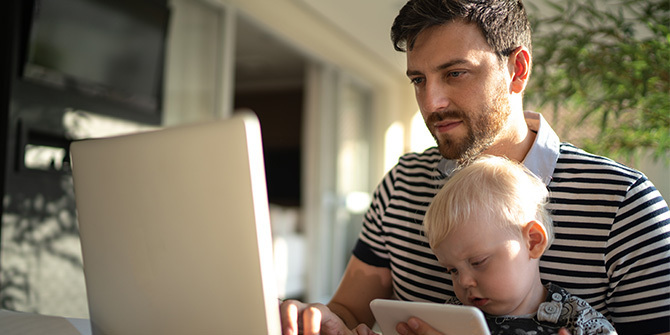 Traditionally, your estate plan includes your will, trusts, power of attorney and life insurance policies, as well as information about your financial accounts. Those documents would most likely be printed and stored in a personal safe or a safe deposit box, with instructions for access in the event of an emergency.
With the switch to online banking and other forms of digital personal financial management, the details you need to account for in your estate plan have expanded. Like your tangible assets, your digital assets are at risk of being lost during probate, or stolen if you haven't made provisions for them in your estate plan.
Identify and inventory your online accounts
Your online assets include all the places that house your financial information, along with sites that contain your personal information, intellectual property, digital collections and more. Start by completing a full inventory of your online life. Include devices or URLs, along with identifying information like usernames, passwords and answers to security questions.
Of course, you'll want to list all checking and share accounts, budgeting or money manager apps, web-based businesses, investment and other online credit accounts. Don't forget to identify email accounts, even those no longer used. List cloud storage sites that contain your creative work or collections of documents, images, or audio or video files. Add your personal or professional domain names to the list, too.
Leave instructions on how to unsubscribe to online newspapers or magazines, blogs, community listservs, webpages and more. Your loved ones will need to take steps to close out social media profiles or instructions for maintaining them. For instance, on Facebook you can indicate upfront if you want your page memorialized or deleted after death. In any category of your digital assets, if you want to ensure that content is preserved, think about backing up all your material now and identifying where loved ones can find the archives.
At a minimum, regularly update your list of online accounts each time you review your estate plan to be sure all passwords are current and any new accounts are added.
Securely store your list
Keeping your list secure is a must-do. If you've stored your information in an online spreadsheet, it's best to password protect it, back it up to a removable drive and place the drive in a personal safe or safe deposit box. Alternately, you could add the file to a secure online storage drive, or use a website or mobile app that was created just for storing your list and managing your passwords.
No matter which route you take, be sure to carefully review available features, costs, customer support and most importantly, its security and privacy policies. Create instructions for site or app access and store those instructions safely, after including them on your master list.
Appoint someone you trust to act on your list
Find someone you trust willing to carry out your final wishes regarding your digital life. Upon your death, your estate executor will need access to all your financial and government accounts in order to settle your estate, but you may also want to designate different people as caretakers of different elements of your digital legacy. Provide your designated executor a description of your wishes and instructions for locating your list.
Add your digital account inventory to your current estate plan or create a plan for the first time with professional estate planning help.
The advice provided is for informational purposes only. Contact an estate planning attorney for additional guidance.