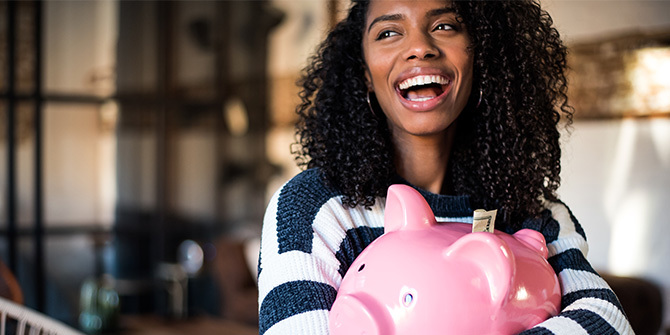 Are you making a resolution to save more money this year? The 52-Week Challenge makes it possible to stick to your resolution to save more.
Getting started
With this monthly savings challenge, you start small and gradually put a little more in your account every week for 52 weeks — a full year. During week one, put $1 into your savings account. On the second week put $2, on the third week put $3 … you get the idea.
So, the biggest amount of money you ever put into your savings account at one time is $52. At the end of the year you will have saved $1,378! Plus, when you put your money in a savings account or a money market account, you earn dividends on your savings. That means you're saving even more!
Share with others
Use the first of the year to kick off your new savings plan or start right now! Follow us on Facebook and Instagram. Share your monthly progress on your page and tag us using #52weekchallenge. Your story may inspire others to get started or keep going. Check out the chart below, or download this printable 52-Week Challenge Chart to help you keep track. 
52-Week Savings challenge chart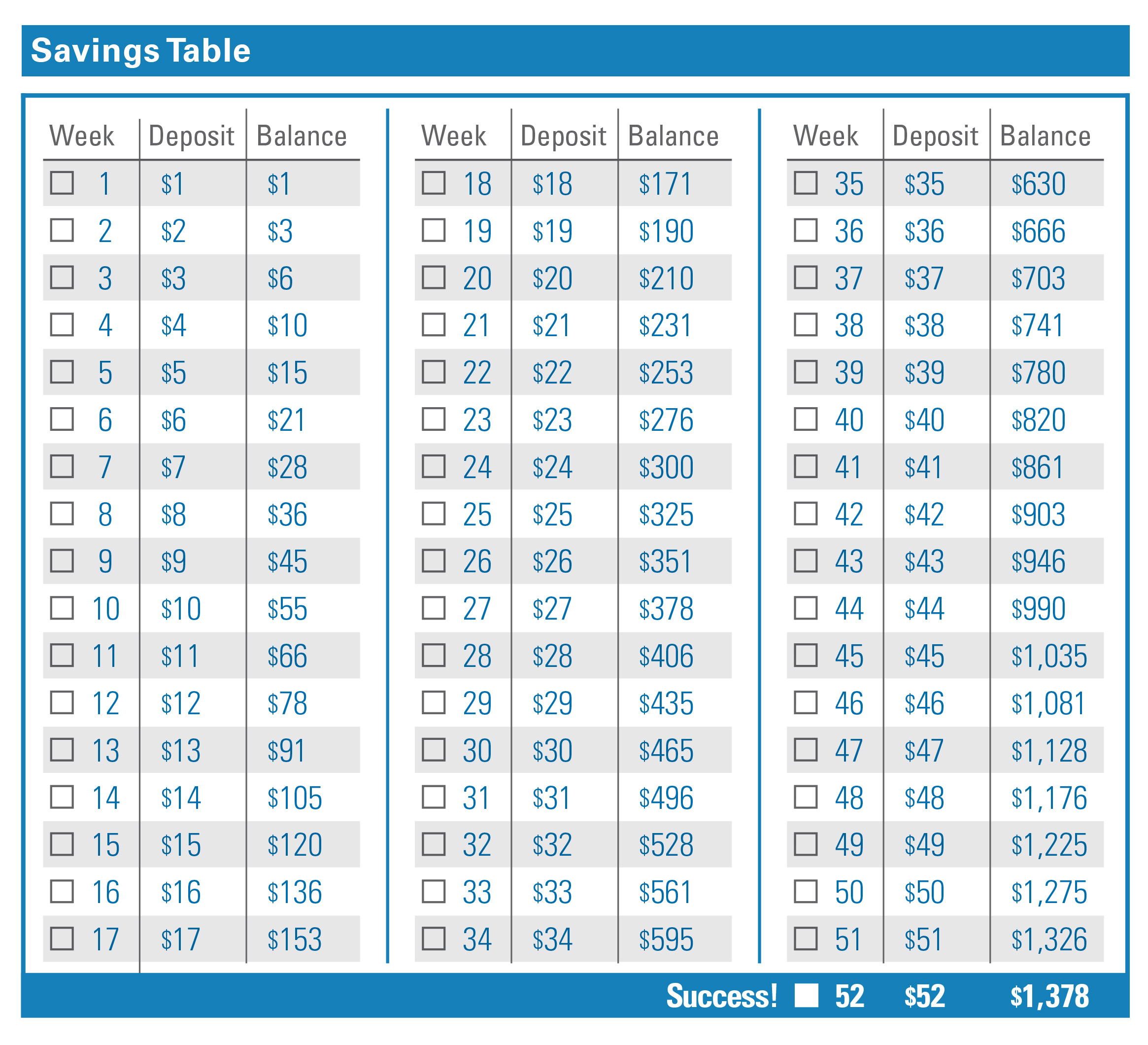 Total savings amounts listed do not include dividends earned when the savings are deposited.
The advice provided is for informational purposes only. Please refer to our Social Media Policy on what you should or should not post on social media.