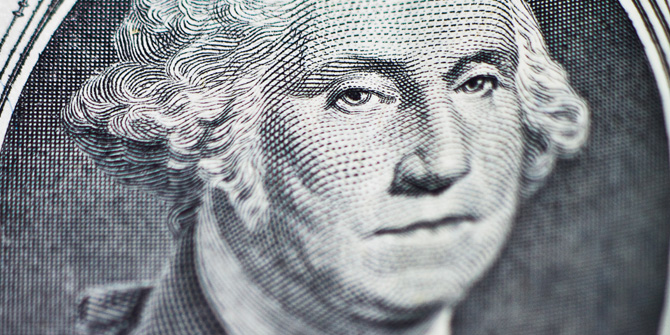 Are you making a resolution to save more money this year? The 52-Week Challenge makes it possible to stick to your resolution to save more.
You start small and gradually put a little more in your account every week for 52 weeks — a full year. During week 1, put $1 into your savings account. On the second week put $2, on the third week put $3… you get the idea.
So the biggest amount of money you ever put into your savings account at one time is $52, and at the end of the year you've saved $1,378! Plus, when you save to your LGFCU Share Account or Money Market Account, you earn dividends on your savings. That means you're getting even more.
Get started
Use the first of the year to kick off your new savings plan or start right now! Check in with us on social media and let us know how it's going. Your story may inspire others to get started or keep going. Check out the chart below, or download and print your own 52-Week Challenge Chart to help you keep track. 
Challenge chart
Download and print the 52-Week Challenge Chart.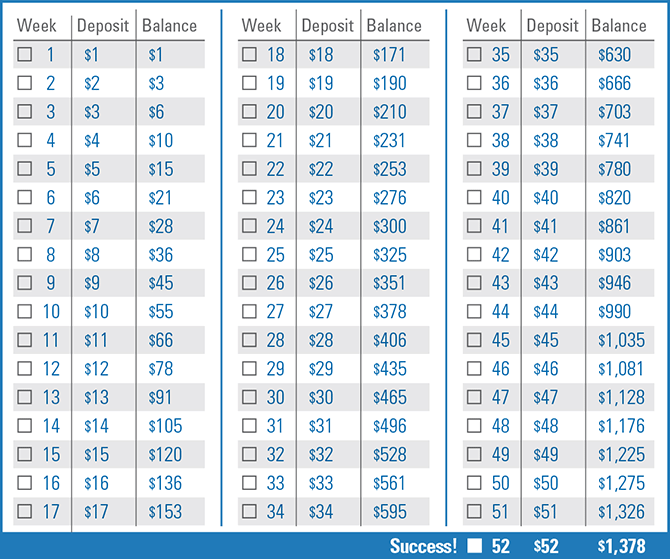 The advice provided is for informational purposes only. Contact a financial advisor for additional guidance. Members and visitors to lgfcu.org or it social media sites are asked not to present personally identifiable information such as account numbers, Social Security numbers, addresses, phone numbers, etc. LGFCU does not request personally identifiable information through email, its website or social media.