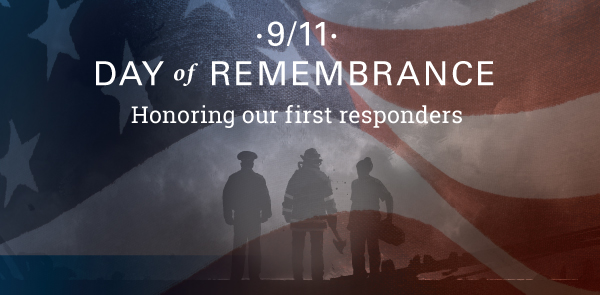 This September 11, we commemorate with sadness the 20th anniversary of 9/11/01, when so many American first responders lost their lives trying to save others.
In North Carolina, every September 11 is, "First Responder Day," as designated by our state's legislature. We pause to remember the heroic men and women we lost that day, and we also offer gratitude for all our first responders. Every day, these brave individuals answer the call to protect people or property, often risking their own safety.  
To our state's firefighters, police officers, rescue and EMS workers, we deeply appreciate your service to all North Carolinians. More than a commitment to others, your service honors the memories of all first responders who put others above self.
Today and every day, we are grateful for your service.


Mark R. Caverly