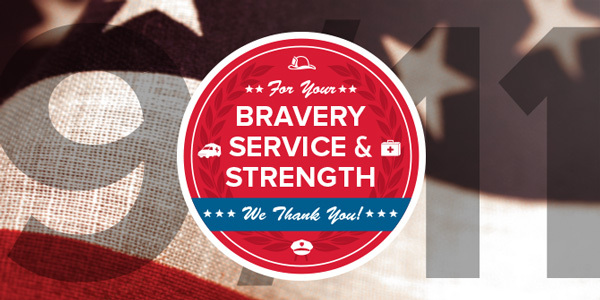 As most of us know, September 11 has been designated by the North Carolina legislature as "First Responders Day." This day recalls the terrorist attacks of September 11, 2001, when hundreds of first responders were lost in the line of duty trying to save others.
When everyone else is running from a catastrophe or a dangerous condition, first responders run toward danger to save lives or protect property.
If you're a first responder, you know that bravery can't be taught. Your bravery is a calling that resides within you. It is often who you are, living in service to others, knowing that your uniform separates you from everyday citizens. You recognize that entire communities depend on you to answer a call, comfort someone in distress or even save a life. 
And you know that there may be days when you put yourself in harm's way to protect others.
And that's why today – and every day – we honor all firefighters, police officers, rescue and EMS workers for their heroism and service to others.
To each and every first responder, thank you from all of us at LGFCU.

Maurice Smith