When you're out of work,
let LGFCU help
If you have been laid off, furloughed, are unemployed or facing job insecurity, it's important to know that you're not alone. Many North Carolinians have found themselves in this challenging situation that disrupts even the best financial plans. Your Credit Union wants to provide you with a variety of information to help.
Mortgage assistance
If you're having difficulty making your mortgage payments, LGFCU's Mortgage Assistance Program is designed to help immediately while also building a long-term repayment plan. You may qualify for temporary monthly payment adjustments, forbearance or mortgage loan modification, or mortgage refinancing options.

How to keep paying your mortgage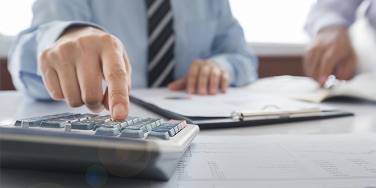 Loan assistance
If you're an eligible member whose job loss, reduction in hours or other income loss is causing your LGFCU loan payments to be late, contact us. You may qualify for payment extensions, partial payment plans, forbearance or refinancing of existing debt. Participation in all loan programs is subject to approval. Call 888.732.8562 or contact your local branch.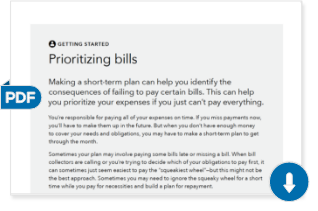 Financial Counseling
While it may feel like everything is out of your control, you can keep your head above water with a little help online and in-branch.
It may seem hard to manage your bills while you protect your score. Find out what credit activities affect your credit score so you can keep it on track.
Financial coaches are available to personally guide you during uncertain times with in-branch Financial Counseling services at no cost to you. And if you need help getting back on track, our Recovery Assistance Specialists would like to help.
Sometimes you may need information after regular business hours. Learn at your own pace, on your own time about managing a financial hardship or even bankruptcy with LGFCU's personal finance resources.
Job hunting
While you're looking for new employment, look close to where your money resides. You may find something that's right for you at one of these organizations that believes in people above profits.