This is your Credit Union
Hospital employees and volunteers can join LGFCU.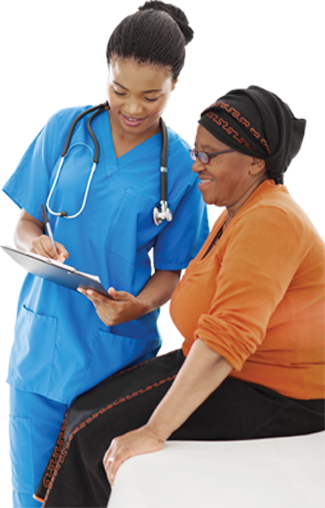 LGFCU is designed to serve the particular needs of you and your family. In addition to a variety of financial products and services, membership also comes with our 24/7 Voice Response line and online services like account access through Member Connect online banking, and the LGFCU Mobile App. The app is exclusive to LGFCU members and free to download and use.
Products for your life
We offer everything you need to manage and make the most of your money, including Checking and Money Market accounts which pay dividends; loans for your auto, home or personal use with competitive rates; credit cards with manageable payments, and so much more.
Join today
You can join LGFCU by opening a Share Account, a dividend-earning savings account that's the foundation of every membership. Download the application below and bring the completed form, current driver's license or photo ID and a minimum deposit of $25 to your nearest branch.
DOWNLOAD THE FORM
If you work or volunteer for one of the following hospitals, you can join LGFCU:
Atrium Health
Atrium Health Anson
Atrium Health Cabarrus
Atrium Health Cleveland
Atrium Health Kings Mountain Behavioral Health
Atrium Health Mercy
Atrium Health Union
Atrium Health University City
Atrium Health/Wake Forest Baptist-Davie Medical
Atrium Health/Wake Forest Baptist-Wilkes Medical Center
Brunswick Medical Center
Cape Fear Valley Bladen County Hospital
Cape Fear Valley Medical Center
Cape Fear Valley Rehabilitation Center
Carolina East Medical Center
Carolinas ContinueCARE Hospital at Pineville
Carolinas ContinueCARE Hospital at University
Carolinas HealthCare System Blue Ridge: Morganton & Valdese
Carolinas Rehabilitation Charlotte
Carteret Health Care Medical Center
Catawba Valley Medical Center
Coastal Plain Hospital
Columbus Regional Healthcare System
Cone Health Alamance Regional Medical Center
Dosher Memorial Hospital
Duke Regional Hospital
Duke University Hospital
Erlanger Western Carolina Hospital – Erlanger Health System
Granville Health System
Harnett Health
Haywood Regional Medical Center
Health Access Inc.
Highsmith-Rainey Specialty Hospital
Hoke Hospital
Huntersville Oaks – Atrium Health
Iredell Health System
Johnston UNC Health Care
UNC Lenoir Health Care
Lincoln Community Health Center
Mariah Parham Franklin
Martin General Hospital
Mercy Hospital South
Nash UNC Health Care
New Hanover Regional Medical Center
Northern Regional Hospital
Novant Health – Forsyth Medical Center
Onslow Memorial Hospital
Outer Banks Hospital, The
Pardee Hospital
Pender Memorial Hospital
Sampson Regional Medical Center
Scotland Health Care System
Sentara Albemarle Medical Center
Southern Wake Hospital
UNC Health
University Home Care of Cashiers
Valdese General Hospital
Vidant Beaufort Hospital
Vidant Bertie Hospital
Vidant Chowan Hospital
Vidant Duplin Hospital
Vidant Edgecombe Hospital
Vidant Health
Vidant Roanoke-Chowan Hospital
Vidant SurgiCenter
Viewmont Urology Clinic
Wake County Alcoholism Treatment Center
WakeMed Health and Hospitals
Washington Regional Medical Center