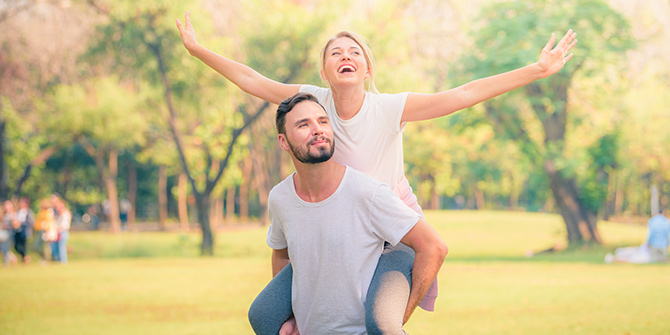 Good health is a gift. But we can't assume it will last forever. A strong financial plan factors in the possibility of an accident or illness, and costs associated with aging, such as long-term care. With those costs in mind, it's a good idea for every adult to think about how they will pay for healthcare services associated with aging or even how to protect assets, yet get the care you need if an accident leaves you unable to earn a paycheck. A long-term care (LTC) insurance policy may be able to help.
What is long-term care coverage?
A long-term care policy provides coverage for an extended period of time. It's also designed to offset the cost of care not covered by health insurance, Medicare or Medicaid. These policies reimburse you a fixed, daily dollar amount toward the costs of professional help in performing basic activities of life in your home, an assisted-living facility or nursing home.
How can a long-term care policy benefit me? 
By 2029, a Genworth Financial survey predicts that the cost of semi-private room in a North Carolina nursing home could cost about $9,484 a month. The rates are calculated and broken down from an annual rate.
Buying a long-term care policy now could help you cover the costs and improve your chances of getting the health care you'll want later. Plus, insurers often recommend having a policy in place before you get to age 65. Long-term stays are typically not covered by standard medical plans nor Medicare. Medicaid often covers the cost of long-term care, but only if income and assets meet government poverty guidelines. To qualify for Medicaid coverage, you would have to exhaust your personal assets.
Unless you have enough personal wealth to cover costs on your own, a private long-term care policy could make sense.
What to look for in a policy 
LTC policies vary in the range of benefits they offer. Premiums tend to be lower if you buy long-term care insurance when you are young and healthy. The size of the daily benefit amount you select and the length of time you are willing to wait to receive benefits will also have a big impact on the cost of the policy.
It's best to compare several policies and look for one that:
Is guaranteed renewable
Provides inflation protection
Does not require hospitalization before benefits are payable
Offers a premium waiver while you are receiving benefits
Permits the option of upgrading or downgrading your coverage
As with any insurance policy, it's best to do your research before committing. Talk to your insurance representative to learn more.